« Return to Previous Page
Topaz PA 1309/10 vintage 1998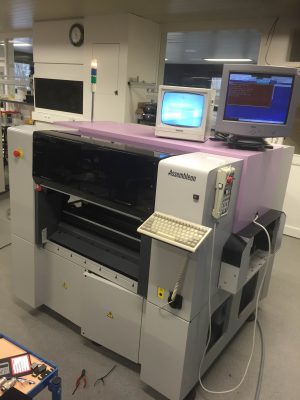 Topaz PA 1309/10 vintage 1998
---
Topaz ( Assembleon)
Vintage: 1998
Serial number:
Running hours: 
Status: good running condition
Optional: line array rear side
Price on request
---
Description

Product Description

The Topaz is a member of the top-of-the-line GemLine of Philips' SMD Pick & Place machines. (YAMAHA YV100II)
The Topaz is a flexible, medium volume chip-shooter that can handle a wide range of components at speeds up to 14,000 SMDs per hour.
The machine is built around a very rigid, vibration-free frame for improved accuracy and long-term stability and is perfectly suitable for round-the-clock production.