Pre-owned Machines - Web app
Europe-SMT wants you to be able to view our selection of pre-owned machines anytime and anywhere on your cell phone. For this reason we created a web-app which you can view by going to our mobile web-app page.
You can also use your QR code scanner to scan the following code: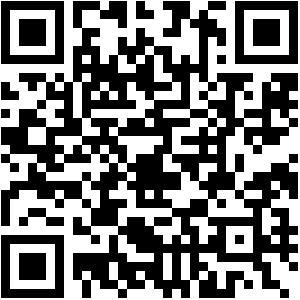 You can add our mobile webapp as an icon to your homepage
How to add to your homescreen on an iPhone
Step 1.
First, browse to http://www.europe-smt.com/mobile
Step 2.
Now hit the Share button: it's the icon in the middle at the bottom of the page. It represents a page with an arrow coming out of it.
Step 3.
You'll see nine icons, three rows of three. The middle icon in the middle 3d vr glasses row will be the favicon of the site you are on. Underneath is the message 'Add to Home Screen'. Hit this icon.
Step 4.
This takes you through to the Add to Home page. You'll see the site favicon on the lefthand side, and a description to the right. When you are happy with the description click 'Add', in the top righthand corner of the screen.
How to add to your homescreen on an Android phone
Step 1.
Open the browser on your Android smartphone and go to http://www.europe-smt.com/mobile.
Step 2.
Hit the settings button – it's ussually three vertical dots or stripes, located in the top right of the screen – from here press the 'star' symbol.
Step 3.
Pressing the star symbol will bring you into the bookmarks menu. From here you can edit the web page's name and select which bookmarks folder you want to save it into.
Step 4.
From here go back to the Browser settings menu, and then open the Bookmarks folder. From here locate your newly created bookmark and press and hold your finger on the bookmark you want to place on your home screen. Once you've done this you will see a new menu appear and in the list will be an option 'Add to Home screen'. Press this option.