Spare parts
All our Spare parts are listed in our Webshop.
You can get acces to our data base by filling in a request form and send it to sales@europe-smt.com.
Most of our parts are listed with picture. Unfortunately not all.
I total we have over 55.000 parts.
Besides the new parts listed in the webshop we also have many budget parts.
Those parts are used, tested parts for a more attractive price.
Please ask for more info at sales@europe-smt.com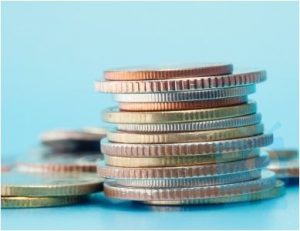 Overview of Assembleon spare parts numbers
| | |
| --- | --- |
| 5322 121 10876 | CAPACITOR |
| 5322 130 10049 | SENSOR, EE-SX473 |
| 5322 130 10061 | CE: SENSOR, 1-1 NOZZLE |
| 5322 130 10062 | CE: SENSOR, 1-1 NOZZLE |
| 5322 130 10063 | SENSOR, CE,ORG, HD UP/DN |
| 5322 130 10069 | CE: SENSOR, 1-3 CONVEYOR |
| 5322 130 10071 | CE: SENSOR, 1-2 LOCATE |
| 5322 130 10072 | CE: SENSOR, 1-5 PUSH-UP |
| 5322 130 10075 | SENSOR, CE,FLV REC. REAR |
| 5322 130 10077 | CE: SENSOR, 1-2 Z-AXIS |
| 5322 130 10078 | CE: SENSOR, 1-4 RACK |
| 5322 130 10079 | CE: SENSOR, PRESSURE |
| 5322 130 10088 | CE: SENSOR, 1-2 Y-AXIS |
| 5322 130 10091 | CE: SENSOR, 1-3 |
| 5322 130 11547 | SENSOR OF CYL.RACK ASSY |
| 5322 132 00022 | SENSOR LOCK, CYLINDER |
| 5322 132 00024 | SENSOR,1-4 T-AXIX COMET2 |
| 5322 132 00025 | SENSOR, 1-4 COMET 2 |
| 5322 132 00031 | SENSOR 1-1 R1/R2 |
| 5322 132 00032 | CABLE, FIBER SENSOR |
| 5322 132 00035 | SENSOR, ORION X,Y-AXIS O |
| 5322 132 00036 | SENSOR, ORION SPLINE UP/ |
| 5322 132 00037 | SENSOR, ORION HEAD ASSY |
| 5322 132 00038 | SENSOR HEAD SH-21 SUNX |
| 5322 132 00044 | SENSOR, HEAD 2,4,6,8 |
| 5322 132 00045 | SENSOR 1-1 |
| 5322 132 00046 | SENSOR, 1-12 |
| 5322 132 00056 | SENSOR, 1-2 SUB STOP |
| 5322 132 00071 | SENSOR RECEIVER |
| 5322 132 00081 | SENSOR 1-1 |
| 5322 132 00082 | SENSOR 1-2 |
| 5322 132 00083 | SENSOR 1-3 |
| 5322 132 00084 | SENSOR 1-4 |
| 5322 132 00085 | SENSOR PALLET ORIGIN |
| 5322 132 00088 | SENSOR |
| 5322 132 00119 | LINE SENSOR CAMERA |
| 5322 132 00129 | SENSOR 1 ASSY (R ORG) |
| 5322 132 00131 | SENSOR 2 ASSY |
| 5322 132 00132 | SENSOR 1 ASSY |
| 5322 132 00133 | SENSOR 2 ASSY |
| 5322 132 00134 | SENSOR 1 ASSY (R ORIGIN) |
| 5322 132 00135 | SENSOR 1 ASSY (Z DOWN) |
| 5322 132 00136 | SENSOR 1-1ASSY |
| 5322 132 00137 | SENSOR 1-6 |
| 5322 132 00138 | SENSOR 4 ASSY |
| 5322 132 00139 | SENSOR 5 ASSY |
| 5322 132 00141 | SENSOR HEAD ASSY |
| 5322 132 00143 | SENSOR 1-1 |
| 5322 132 00145 | SENSOR SHUTTER |
| 5322 132 00146 | SENSOR PALLET ORG. |
| 5322 132 00147 | SENSOR 1-1 |
| 5322 132 00148 | SENSOR 1-2 |
| 5322 132 00149 | SENSOR 1-1 |
| 5322 132 00151 | SENSOR VACUUM |
| 5322 132 00152 | SENSOR VACUUM |
| 5322 132 00153 | SENSOR 1-3 |
| 5322 132 00154 | SENSOR 1-1 |
| 5322 134 80107 | MGG 8358-76 (1 PC) |
| 5322 146 10793 | TRANSFORMER 1 ASSY |
| 5322 146 11111 | TRANSFORMER, POWER |
| 5322 146 11181 | POWER TRANSFORMER |
| 5322 157 11266 | FILTER, 3SUP-H10H-ER-4 |
| 5322 157 11899 | FILTER |
| 5322 214 91259 | BOARD, I/O CONVEYOR ASSY |
| 5322 214 91263 | BOARD, DC DRIVER |
| 5322 214 91266 | BOARD, DC SERVO ASSY |
| 5322 214 91378 | BOARD, LAM I/F |
| 5322 216 04001 | BOARD, CE, LAM I/O |
| 5322 216 04002 | BOARD, CE, I/O CONVEYOR |
| 5322 216 04003 | BOARD, CE, HHK |
| 5322 216 04019 | DRIVER 7 BOARD, 4 AXIS |
| 5322 216 04081 | FORE LIGHT BOARD ASSY |
| 5322 216 04082 | I/F BOARD ASSY |
| 5322 216 04087 | LED BOARD ASSY |
| 5322 216 04261 | SERVO BOARD |
| 5322 216 04262 | DRIVER BOARD |
| 5322 216 04306 | MOTHERBOARD PCB |
| 5322 216 04308 | CPU, SYSTEM UNIT ASSY |
| 5322 216 04312 | CONNECTION BOARD |
| 5322 216 04315 | LED DRIVER 1, ASSY |
| 5322 216 04316 | LED 1 BOARD ASSY |
| 5322 216 04344 | BOARD, LED 1 ASSY |
| 5322 216 04345 | BOARD, LED 2 ASSY |
| 5322 216 04434 | PCB, SERVO CHECKER BOARD |
| 5322 216 04435 | PCB, BACK LIGHT ASSY |
| 5322 216 04469 | BOARD, HEAD O/I |
| 5322 216 04473 | LED DRIVER 1 BOARD (CSP) |
| 5322 216 04474 | LED1 BOARD (CSP) |
| 5322 216 04475 | LED2 BOARD (CSP) |
| 5322 216 04476 | LED3 BOARD (CSP) |
| 5322 216 04628 | HEAD I/O ATS |
| 5322 216 04673 | VAC SENSOR BOARD ASSY |
| 5322 216 04674 | I/O CONVEYOR UNIT ASSY |
| 5322 216 04676 | I/O BOARD UNIT ASSY |
| 5322 216 04677 | BOARD, LED DRIVER |
| 5322 216 04679 | LED BOARD ASSY |
| 5322 216 04684 | MAIN LIGHT SIDE ASSY |
| 5322 216 04685 | MAIN LIGHT MAIN ASSY |
| 5322 216 04686 | MAIN LIGHT MAIN ASSY |
| 5322 216 04687 | MAIN LIGHT COAX ASSY |
| 5322 216 04688 | DRIVER BOARD ASSY |
| 5322 216 04689 | DRIVER BOARD ASSY |
| 5322 216 04691 | DRIVER BOARD ASSY |
| 5322 216 04692 | VISION BOARD |
| 5322 216 04693 | MOTHER BOARD ASSY |
| 5322 216 04694 | SERVO BOARD ASSY |
| 5322 216 04696 | S/F BOARD ASSY |
| 5322 216 04697 | PALETTE INDICATOR BOARD |
| 5322 218 10607 | CE: HAND HELD KEYBOARD |
| 5322 218 10611 | PNP CHANGER |
| 5322 218 10663 | VACUUM GENERATOR |
| 5322 218 10671 | SPEED CONTROLLER UNIT 1 |
| 5322 218 10798 | AMPLIFIER ORION HEAD |
| 5322 218 11668 | D. POWER ASSY |
| 5322 218 11669 | POWER SUPPLY EWS300-24 |
| 5322 218 11708 | POWER SUPPLY GS21 |
| 5322 218 11709 | FIDUCIAL LIGHT ASSY |
| 5322 218 12096 | LIGHT 1 ASSY |
| 5322 218 12097 | POWER SUPPLY 1 |
| 5322 218 12098 | ENCODER ASSY |
| 5322 218 12099 | FIDUCIAL LIGHT ASSY |
| 5322 218 12101 | SYSTEM UNIT ASSY |
| 5322 218 12102 | D-POWER ASSY |
| 5322 218 12103 | SW POWER DC5 |
| 5322 218 12104 | SW POWER DC12 |
| 5322 218 12105 | SPARK KILLER ASSY |
| 5322 218 12106 | SPARK KILLER ASSY |
| 5322 252 11124 | FUSE, CP32F(0.5A) |
| 5322 252 11139 | FUSE, CP30-BA1P1-M1A |
| 5322 252 11237 | FUSE, CP30-BA(1P-2A) |
| 5322 252 11238 | FUSE, CP30-BA(3P-10A) |
| 5322 252 11241 | FUSE, CP30-BA(1P-5A) |
| 5322 252 11242 | FUSE, GV2-M20(13-18A) |
| 5322 252 11377 | CIRCUIR PROTECTOR 3 |
| 5322 252 11378 | CIRCUIT PROTECTOR 3 |
| 5322 252 60138 | SPARK GAP, LA4-DC1U |
| 5322 252 60145 | S12 |
| 5322 256 10459 | STAND FOR GLASS QFP |
| 5322 256 10551 | HOLDER BRG |
| 5322 256 92109 | HOLDER |
| 5322 256 92337 | NOZZLE HOLDER HEAD |
| 5322 268 10315 | PIN CONTACT (5 PCS) |
| 5322 268 20198 | SOCKET CONTACT |
| 5322 268 40425 | PLUG HOUSING |
| 5322 270 10357 | CONTACT SAFETY |
| 5322 272 20075 | MECH. UNIT, AVW401-R |
| 5322 273 20343 | SELECT SWITCH |
| 5322 276 13473 | SWITCH PUSH BUTTON |
| 5322 276 13669 | CE: DEAD MAN SWITCH |
| 5322 276 13692 | SWITCH EMERGENCY ASSY |
| 5322 276 13863 | SWITCH POWER DC5 TDK |
| 5322 277 11291 | RELAY, PNOZ/3/24V |
| 5322 277 11636 | SWITCH |
| 5322 278 10131 | COVER |
| 5322 280 10392 | CONTACTOR 1 (KM 10) |
| 5322 280 10394 | RELAY 1 |
| 5322 280 10395 | RELAY 2 |
| 5322 280 30059 | RELAY, MOTOR |
| 5322 280 30067 | FUSE, CP30-BA(1P-10A) |
| 5322 280 30068 | FUSE, CP31D(0,5A) |
| 5322 280 30073 | FUSE, CP30-BA(2P-2A) |
| 5322 280 50094 | RELAY |
| 5322 281 11068 | BRAKE MAGNETIC |
| 5322 281 11083 | BRAKE, MAGNETIC |
| 5322 281 11093 | SOLENOID ASSEMBLY |
| 5322 281 20189 | VALVES,COMET ASSY OF 6 |
| 5322 281 20197 | VALVE |
| 5322 281 20198 | VALVE A040-4E1 |
| 5322 281 20201 | VALVE 1 |
| 5322 281 20202 | VALVE 1, AIR VALVE |
| 5322 281 20203 | VALVE ASSY. |
| 5322 281 20204 | PCB FIXING VALVE ECLIPSE |
| 5322 281 20205 | VALVE |
| 5322 310 11243 | BRACKET, SENSOR HEAD |
| 5322 320 11133 | CE: CABLE HARNESS HHK |
| 5322 320 11207 | HARNESS, ORION JUMPER 1 |
| 5322 320 11218 | HARNESS 4-8 |
| 5322 320 11224 | HARNESS, COMET STABLE |
| 5322 320 11374 | HARNESS 12-3 HEAD CAMERA |
| 5322 320 11378 | HARNESS, 2-12 OT-HEAD |
| 5322 320 11379 | HARNESS, 5-8 PI-R,Z |
| 5322 320 11381 | HARNESS, 5-7 PI-W |
| 5322 320 11382 | HARNESS, 6-6 MO-W |
| 5322 320 11383 | HARNESS, 6-5 MO-R,Z |
| 5322 320 11384 | HARNESS, 4-4 I/O |
| 5322 320 11385 | HARNESS, 8-8 DI-CONVEYOR |
| 5322 320 11386 | HARNESS, 8-9 DI-CONVEYOR |
| 5322 320 11387 | HARNESS, 8-10 DI-T AXIS |
| 5322 320 11388 | HARNESS, ORION CAMERA 1 |
| 5322 320 11429 | HARNESS, ORION I/O RT.-J |
| 5322 320 11431 | HARNESS, ORION X-AXIS PI |
| 5322 320 11432 | HARNESS, ORION R1/RS/Z1/ |
| 5322 320 11434 | HARNESS, ORION X-AXIS MO |
| 5322 320 11435 | HARNESS ORIONX-AXISMOTHR |
| 5322 320 11436 | HARNESS ORION Y-AXISMOTH |
| 5322 320 11452 | HARNESS, ORION AC18V THR |
| 5322 320 11649 | HARNESS, 9-12 |
| 5322 320 11651 | HARNESS. WIRE |
| 5322 320 11926 | HARNESS, SMEMA – |
| 5322 320 11927 | HARNESS, SMEMA – |
| 5322 320 11928 | HARNESS, 17-1 SMEMA |
| 5322 320 11994 | HARNESS [WM/FDB |
| 5322 320 12058 | HARNESS J161 |
| 5322 320 12059 | HARNESS J162 |
| 5322 320 12538 | CABLE, CONNECTING |
| 5322 320 12539 | HARNESS 10-4, J304-HEAD |
| 5322 320 12541 | HARNESS, J 306 |
| 5322 320 12542 | HARNESS, J 308 |
| 5322 320 12543 | HARNESS, J 309 |
| 5322 320 12544 | HARNESS, J 312 |
| 5322 320 12545 | HARNESS, J314 VACUUM |
| 5322 320 12732 | HARNESS 1-14 (PWR HEAD) |
| 5322 320 12733 | HARNESS 1-15 |
| 5322 320 12734 | HARNESS 4-6 |
| 5322 320 12735 | HARNESS, 4-4 |
| 5322 320 12736 | HARNESS 5-6 |
| 5322 320 12737 | HARNESS 5-5 J126, J127 |
| 5322 320 12738 | HARNESS 5-8 J128 |
| 5322 320 12739 | HARNESS 5-7 |
| 5322 320 12741 | HARNESS, 5-7 |
| 5322 320 12742 | HARNESS 6-4 |
| 5322 320 12743 | HARNESS 6-5  J145 |
| 5322 320 12744 | HARNESS 6-6 J146-147-148 |
| 5322 320 12745 | HARNESS 6-8 J151 |
| 5322 320 12746 | HARNESS 2-11 J171 |
| 5322 320 12747 | HARNESS 2-12 J172 |
| 5322 320 12748 | CAMERA, HARNESS FUDICIAL |
| 5322 320 12749 | CAMERA CABLE |
| 5322 320 12753 | HARNESS POS/ENC |
| 5322 320 12754 | HARNESS PWM/FDBK2 |
| 5322 320 12755 | HARNESS 11-3 |
| 5322 320 12757 | HARNESS 8-3 (DI, DUMP) |
| 5322 320 12758 | HARNESS 11-8 (J045) |
| 5322 320 12759 | HARNESS 4-7 (J115) |
| 5322 320 12761 | HARNESS 6-3 (J143) |
| 5322 320 12762 | HARNESS 6-8 (J149,J150) |
| 5322 320 12763 | HARNESS 5-7 |
| 5322 320 12764 | HARNESS 6-2 |
| 5322 320 12765 | HARNESS 8-5 |
| 5322 320 12766 | HARNESS 8-6 |
| 5322 320 12767 | HARNESS 8-7 |
| 5322 320 12768 | HARNESS 8-11 |
| 5322 320 12771 | HARNESS PWM/FDBK 1 |
| 5322 321 61123 | SENSOR, FX205 |
| 5322 321 62167 | HARNESS 1-15 |
| 5322 321 62384 | HARNESS  302 |
| 5322 321 62385 | HARNESS 1-14 |
| 5322 321 62386 | HARNESS 1-15 |
| 5322 321 62387 | HARNESS 2-11 |
| 5322 321 62388 | HARNESS 2-12 |
| 5322 321 62392 | HARNESS 4-4 |
| 5322 321 62393 | HARNESS 4-6 |
| 5322 321 62429 | HARNESS 10-2 |
| 5322 321 62818 | HARNESS 12-5 |
| 5322 321 63058 | HARNESS 9-12(COMET) |
| 5322 321 63059 | HARNESS 7-1 (SENSOR) |
| 5322 321 63061 | HARNESS 7-2 (SENSOR) |
| 5322 321 63062 | HARNESS 9-13 |
| 5322 321 63083 | HARN. 9-12, ECLIPSE |
| 5322 349 11014 | PRESSURE GAUGE |
| 5322 349 20152 | GUAGE, PRESSURE |
| 5322 358 10136 | BELT, X/T AXIS MOTOR |
| 5322 358 10137 | BELT, X/T AXIS |
| 5322 358 10141 | BELT, ENT. CON. WIDTH AD |
| 5322 358 10143 | BELT, HEAD 2, AXIS |
| 5322 358 10145 | BELT, W AXIS (560X9) |
| 5322 358 10146 | BELT, CONVEYOR |
| 5322 358 10151 | BELT, HEAD 1 |
| 5322 358 10162 | BELT |
| 5322 358 10173 | BELT, ORION R AXIS MOTOR |
| 5322 358 10174 | BELT,ORION HEAD R AXIS |
| 5322 358 10196 | BELT, 2 CONVEYOR: HAM |
| 5322 358 10212 | BELT, PULLEY MOTOR |
| 5322 358 10216 | BELT 2, CONVEYOR M TYPE |
| 5322 358 10239 | BELT 1 |
| 5322 358 10242 | BELT, CONVEYOR |
| 5322 358 10268 | BELT HOOK |
| 5322 358 10269 | BELT H-MOTOR |
| 5322 358 10275 | BELT, R-MOTOR |
| 5322 358 10276 | CONVEYOR, BELT |
| 5322 358 10277 | BELT (330-3GT-9) |
| 5322 358 10278 | BELT (1305-3GT-6) |
| 5322 358 10279 | BELT |
| 5322 358 10281 | BELT |
| 5322 358 10282 | BELT |
| 5322 358 10283 | BELT R MOTOR |
| 5322 358 10284 | BELT 1 |
| 5322 358 10285 | BELT 2 |
| 5322 358 10286 | ROUND BELT |
| 5322 358 31281 | BELT, CONVEYOR MOTOR |
| 5322 358 31282 | BELT, LW AXIS |
| 5322 358 31283 | BELT, LCS CONVEYOR |
| 5322 360 10153 | CYLINDER,CE LOC PIN+SENS |
| 5322 360 10172 | MUFFLER |
| 5322 360 10176 | HAND VALVE |
| 5322 360 10178 | VALVE, AIR CUT |
| 5322 360 10179 | CYLINDER T-AXIS COMET 2 |
| 5322 360 10181 | CYLINDER, COMET T-AXIS+ |
| 5322 360 10196 | CYLINDER (BOARD CLAMP) |
| 5322 360 10197 | CYLINDER NOZZLE CLAMP |
| 5322 360 10198 | NOZZLE A (TYPE 31) |
| 5322 360 10199 | NOZZLE B COMP(TYPE 32-1) |
| 5322 360 10201 | NOZZLE C COMP(TYPE 32-2) |
| 5322 360 10202 | NOZZLE D COMP (TYPE 33) |
| 5322 360 10203 | NOZZLE E COMP (TYPE 34) |
| 5322 360 10204 | CYLINDER, CLAMP |
| 5322 360 10205 | CYLINDER, U/D |
| 5322 360 10206 | PISTON |
| 5322 360 10207 | SOLENOID VALVE SINGLE |
| 5322 360 10208 | VALVE UP/DOWN SELECT |
| 5322 360 10209 | VALVE AIR-SELECT |
| 5322 360 10211 | SPEED CONTROL |
| 5322 360 10257 | VALVE |
| 5322 360 10272 | NOZZLE AB, MELF |
| 5322 360 10288 | CYLINDER LZA98WY |
| 5322 360 10289 | NOZZLE TYPE 4 FOR COMET/ |
| 5322 360 10291 | NOZZLE TYPE 5 FOR COMET/ |
| 5322 360 10293 | PRESSURE REGULATOR |
| 5322 360 10323 | PISTON ASSY |
| 5322 360 10324 | PUSH-UP CYLINDER |
| 5322 360 10327 | VALVE FEEDER-PLATE |
| 5322 360 10335 | NOZZLE TYPE 51 SAPPHIRE |
| 5322 360 10336 | PISTON HEAD CYLINDER |
| 5322 360 10361 | VALVE ASSEMBLY |
| 5322 360 10362 | CYLINDER |
| 5322 360 10367 | VACUUM GENERATOR |
| 5322 360 10369 | CYLINDER, LOCK |
| 5322 360 10372 | CYLINDER |
| 5322 360 10402 | CYLINDER1 (CSP) |
| 5322 360 10403 | CYLINDER2 (CSP) |
| 5322 360 10404 | VALVE |
| 5322 360 10424 | NOZZLE SHAFT HEAD 2-8 |
| 5322 360 10425 | NOZZLE,TYPE 31-1 |
| 5322 360 10431 | CYLINDER RACK ASSY |
| 5322 360 10432 | CYLINDER PUSH-IN |
| 5322 360 10433 | NEW NOZZLE 31(1 HOLE) |
| 5322 360 10462 | VALVE (040M12AJ1-7) |
| 5322 360 10463 | CYLINDER PBDAS6X40 |
| 5322 360 10464 | CYLINDER YMDA16X35 |
| 5322 360 10465 | CYLINDER PBSA 10X5 |
| 5322 360 10466 | CYLINDER |
| 5322 360 10467 | CYLINDER NDA 10X30 |
| 5322 360 10468 | CYLINDER |
| 5322 360 10471 | CYLINDER |
| 5322 360 10472 | VALVE |
| 5322 360 10473 | AIR CYLINDER ASSY |
| 5322 360 10476 | NOZZLE 63A |
| 5322 360 10477 | NOZZLE 65A |
| 5322 360 10478 | NOZZLE 66A |
| 5322 360 10479 | PISTON PLUG ASSY |
| 5322 360 10481 | PISTON ASSY |
| 5322 360 10483 | NOZZLE ASSY (2,4,6,8) |
| 5322 360 10484 | NOZZLE 1 |
| 5322 360 10486 | NOZZLE 3 SHAFT |
| 5322 360 10491 | CYLINDER CLAMP |
| 5322 360 10492 | CYLINDER UP/DOWN |
| 5322 360 10495 | NOZZLE 74A ASSY |
| 5322 360 10496 | NOZZLE76A |
| 5322 360 10497 | NOZZLE 64A |
| 5322 360 10498 | KNOCK CYLINDER |
| 5322 360 10499 | AIR CYLINDER |
| 5322 360 10501 | SPEED CONTROLLER |
| 5322 360 10502 | MULTI CYLINDER |
| 5322 360 10503 | VALVE 1 |
| 5322 360 20081 | FILTER ME05MA-F |
| 5322 360 20102 | MUFFLER |
| 5322 360 20106 | MUFFLER |
| 5322 360 20121 | PUMP VACUUM |
| 5322 360 40335 | CYL. EDGE CLAMP,COMET |
| 5322 360 40468 | CYLINDER,COVER LOCK |
| 5322 360 40471 | CYLINDER SUB STOP |
| 5322 360 40506 | CYLINDER, COMET SUB- |
| 5322 360 40509 | COUPLING, COMET PUSH-UP |
| 5322 360 40512 | COUPLING, COMET LOC PIN |
| 5322 360 40519 | LCS HEAD CYLINDER ASSY |
| 5322 360 40522 | CYLINDER, BACKLIGHT, |
| 5322 360 40523 | CYLINDER,MAIN STOPPER, |
| 5322 360 40525 | CYLINDER, EDGE CLAMP, |
| 5322 360 40528 | CYLINDER, ORION LOCATE |
| 5322 360 40536 | CYLINDER MAIN STOP |
| 5322 360 40537 | CYLINDER, PUSH IN, AFTER |
| 5322 360 40545 | CYLINDER, LOCK |
| 5322 360 50912 | VALVE, EXHAUST |
| 5322 360 50913 | VALVE, EXHAUST |
| 5322 360 60241 | MUFFLER |
| 5322 361 10748 | 109P0924H202 |
| 5322 361 10787 | MOTOR, 60W 200VAC |
| 5322 361 10788 | Z-MOTOR ASSY |
| 5322 361 10791 | MOTOR, 100W 200VAC |
| 5322 361 10794 | FAN MOTOR ASSY |
| 5322 361 10823 | MOTOR X-AXIS |
| 5322 361 10866 | AC SERVO MOTOR W-AXIS |
| 5322 361 10871 | MOTOR Z1 60W |
| 5322 361 10874 | MOTOR ASSY 6 |
| 5322 361 10875 | COOLING FAN |
| 5322 361 10876 | AC MOTOR R-AXIS |
| 5322 361 10972 | AC-MOTOR X-AXIS 1KW |
| 5322 361 11037 | AC SERVO MOTOR |
| 5322 361 11149 | MOTOR Z-AXIS |
| 5322 361 11188 | AC SERVO MOTOR |
| 5322 361 11189 | AC SERVO MOTOR |
| 5322 361 11191 | AC SERVO MOTOR |
| 5322 361 11192 | AC SERVO MOTOR |
| 5322 361 11193 | FAN MOTOR ASSY |
| 5322 361 11194 | AC SERVO MOTOR |
| 5322 361 11196 | AC SERVO MOTOR |
| 5322 361 11198 | AC MOTOR |
| 5322 361 11199 | AC SERVO MOTOR |
| 5322 361 11201 | AC SERVO MOTOR |
| 5322 361 11202 | AC SERVO MOTOR |
| 5322 361 11203 | AC SERVO MOTOR |
| 5322 361 11205 | AC SERVO MOTOR |
| 5322 361 11206 | AC SERVO MOTOR |
| 5322 361 11207 | MOTOR ASSY 4 |
| 5322 361 21662 | MOTOR ASSY T-AXIS |
| 5322 361 21667 | Z-MOTOR ASSY |
| 5322 361 30423 | T-MOTOR ASSY |
| 5322 362 40229 | MOTOR BRUSH W/T |
| 5322 380 10284 | HALF MIRROR |
| 5322 380 10285 | HALF MIRROR |
| 5322 381 11659 | FIXED LENS COMP CAM |
| 5322 381 11661 | FIXED LENS 3 COMP CAM |
| 5322 381 11792 | LENS MULTI CAMERA |
| 5322 381 11873 | BEAM SPLINE ASSY |
| 5322 381 11948 | LENS, FIXED F=16MM |
| 5322 381 11949 | LENS, FIXED F=12MM |
| 5322 381 11951 | LENS, FIXED F=8MM |
| 5322 381 12109 | LENS 095 |
| 5322 381 12111 | DIFFUSER 2 |
| 5322 381 12112 | LENS 10 |
| 5322 381 12113 | LENS 20 |
| 5322 381 12114 | LENS 30 |
| 5322 381 12115 | LENS 50 |
| 5322 381 12116 | LENS 37 |
| 5322 381 20186 | LENS FT436 (B=0.95) |
| 5322 381 20194 | LENS |
| 5322 390 20159 | MULTEMP LRL NO.3 |
| 5322 390 20161 | MULTEMP PS-2, 50G |
| 5322 395 10272 | SPECIAL TOOL R-AXIS |
| 5322 395 10273 | SOCKET WRENCH R-AXIS |
| 5322 395 10274 | LIGHT ADJUSTER |
| 5322 395 10275 | FOCUS ADJUSTER |
| 5322 395 10685 | TOOL, FEEDER LOCK |
| 5322 395 10712 | TOOL, STOPPER/PUSHER |
| 5322 395 10713 | TOOL, ROCKET – SPECIAL |
| 5322 395 10714 | TOOL, BRUSH – SPECIAL |
| 5322 395 10812 | COMPONENT, GLASS QFP2 – |
| 5322 395 10814 | BOARD, GLASS PCB (TOOL) |
| 5322 395 10824 | GLASS QFP-2S |
| 5322 395 10825 | GLASS ADJUSTMENT KIT |
| 5322 395 10845 | FEEDER PLATE ADJ. TOOL |
| 5322 395 10873 | WRENCH 1 – OPEN END |
| 5322 395 10874 | WRECH 2, SPANNER |
| 5322 395 10875 | WRENCH 3, SPANNER |
| 5322 395 10876 | TOOL, LIGHT ADJUSTMENT |
| 5322 395 10877 | WRENCH ASSY |
| 5322 395 10879 | JIG, R FIX |
| 5322 395 90593 | COUPLING, BRASS |
| 5322 395 90599 | ADJUSTING TOOL  1 PC |
| 5322 395 90722 | SET OF 10 JOINTS |
| 5322 395 90723 | JOINT |
| 5322 395 90939 | JOINT |
| 5322 395 90943 | JOINT SL12-03 SET 10 PCS |
| 5322 395 90946 | JOINT |
| 5322 395 90947 | JOINT SET OF 10 PCS |
| 5322 395 90955 | ELBOW JOINT BM/12 |
| 5322 395 90971 | JOINT |
| 5322 395 90974 | JOINT FLOATING |
| 5322 395 90975 | JOINT CYLINDER PUSH |
| 5322 395 90976 | JOINT |
| 5322 395 91032 | TOOL, FEEDER PLATE |
| 5322 395 91033 | TOOL, QFP TRAY |
| 5322 401 11809 | CLAMP 1 PALETTE |
| 5322 402 10358 | LEVER, CLAMP |
| 5322 402 10359 | BRACKET GAS DAMPER |
| 5322 402 10719 | LEVER MAINSTOPPER |
| 5322 402 11367 | PIECE B HINGE |
| 5322 402 11368 | BRACKET 2  Z CAPFLEX |
| 5322 405 91616 | BRACKET, PUSH UP PIN |
| 5322 405 91618 | NAIL PLATE, CARRIER |
| 5322 405 91765 | STAY, OPEN COVER |
| 5322 405 91785 | CLAMP |
| 5322 405 91786 | ONEWAY LATCH |
| 5322 417 11207 | STAY-DOOR RACK HINGE |
| 5322 417 11247 | HINGE, ASSY |
| 5322 417 11259 | CE: SERVICE KEY SW |
| 5322 417 11366 | HINGE 2 |
| 5322 417 11399 | HINGE RACK ASSY |
| 5322 417 41035 | DOORLOCK SOLENOID |
| 5322 418 10226 | TAPE BIN |
| 5322 418 10228 | TAPE BIN ECL-2 |
| 5322 418 10229 | TAPE BIN, FES |
| 5322 418 10402 | DUMP BOX |
| 5322 418 10444 | STAY BOX 1 |
| 5322 441 11607 | CE: CASE UPPER HHK |
| 5322 441 11608 | CE: CASE LOWER HHK |
| 5322 442 00298 | COVER, COMET II LEFT SID |
| 5322 442 00391 | COVER 9 |
| 5322 442 00392 | COVER 19 |
| 5322 442 00907 | COVER CONVEYOR 19-2 |
| 5322 442 01745 | COVER BRG |
| 5322 442 01921 | CASE1 |
| 5322 442 01922 | CASE 1 |
| 5322 442 01927 | COVER OPEN |
| 5322 447 92183 | PALLET ASSY, COMPLETE |
| 5322 447 92184 | PLATE, RIGHT – LCS HOOK |
| 5322 447 92185 | PLATE, LEFT – LCS HOOK |
| 5322 458 10411 | GUIDE, LINEAR Y AXIS |
| 5322 458 10696 | FAN GUARD |
| 5322 459 11176 | FEEDER BAR LABEL SET |
| 5322 462 10618 | CE: VACUUM PAD |
| 5322 462 10762 | CYLINDER, ORION LOWER |
| 5322 462 10942 | PLUG 1 |
| 5322 462 10974 | CAP HEAD CYLINDER |
| 5322 462 11024 | FILTER CAP, PLASTIC |
| 5322 462 11025 | FILTER, METAL CAP |
| 5322 462 11026 | PAD, VACUUM HEAD ASSY |
| 5322 462 11027 | PAD, VACUUM |
| 5322 462 11201 | PLUG ASSEMBLY |
| 5322 462 11202 | PAD, VACUUM SHUTTLE TRAY |
| 5322 462 11204 | PAD |
| 5322 462 11206 | NOZZLE PAD |
| 5322 462 30581 | GUIDE HOOK |
| 5322 462 30584 | GUIDE |
| 5322 462 30588 | GUIDE Z AXIS |
| 5322 462 30635 | LINEAR GUIDE |
| 5322 462 30636 | SIDE GUIDE |
| 5322 462 41299 | DUMPER 3 |
| 5322 462 50496 | PLUG |
| 5322 462 50497 | STOPPER |
| 5322 462 50504 | MAIN STOPPER |
| 5322 463 11002 | PLATE, GUIDE RACK |
| 5322 463 11033 | GUIDE X-AXIS COMET 2 |
| 5322 463 11056 | GUIDE |
| 5322 463 11057 | GUIDE, Y-AXIS |
| 5322 463 11059 | GUIDE |
| 5322 463 11061 | GUIDE, Z AXIS |
| 5322 463 11102 | GUIDE, 3 |
| 5322 463 11133 | GUIDE R AXIS |
| 5322 463 11134 | GUIDE Z AXIS |
| 5322 463 11139 | GUIDE MOVE LOCATE PIN |
| 5322 463 11172 | GUIDE H-AXIS |
| 5322 463 11173 | GUIDE CABLE |
| 5322 463 11174 | GUIDE PALLET |
| 5322 463 11175 | GUIDE CARD |
| 5322 463 11181 | GUIDE R PALLETTE |
| 5322 463 11182 | GUIDE L PALLETTE |
| 5322 463 11205 | RAIL, GUIDE – BACKLIGHT |
| 5322 463 11222 | GUIDE 2 END MAIN CONV. |
| 5322 463 11228 | GUIDE H-AXIS |
| 5322 463 11229 | CABLE GUIDE H-AXIS |
| 5322 463 11231 | GUIDE R-SIDE PALLETTE |
| 5322 463 11232 | GUIDE L1-SIDE PALLETTE |
| 5322 463 11233 | GUIDE L2-SIDE PPALLETTE |
| 5322 463 11234 | CABLE GUIDE Z-ASSY |
| 5322 463 11277 | GUIDE Y AXIS |
| 5322 463 11279 | SLIDE |
| 5322 463 11281 | GUIDE |
| 5322 463 11282 | GUIDE (445) |
| 5322 463 11283 | GUIDE (250) |
| 5322 463 11284 | GUIDE (385) |
| 5322 463 11285 | GUIDE (LWL9 R80B) |
| 5322 463 11286 | GUIDE |
| 5322 463 11287 | GUIDE Z AXIS |
| 5322 463 11289 | GUIDE PALETTE R1 |
| 5322 463 11291 | GUIDE PALETTE R2 |
| 5322 463 11292 | GUIDE PALETTE L |
| 5322 463 11293 | GUIDE PALETTE |
| 5322 463 11294 | PALLET GUIDE |
| 5322 463 11295 | GUIDE 1 Y |
| 5322 463 11296 | GUIDE 2 Y |
| 5322 463 11297 | GUIDE 2 |
| 5322 464 10376 | BASE FOR VALVE |
| 5322 464 10377 | BASE FOR EJECTOR |
| 5322 466 10714 | CE: SHEET HHK |
| 5322 466 10892 | DIFFUSERPLATE |
| 5322 466 11132 | PLATE CLAMP |
| 5322 466 11133 | GASKET |
| 5322 466 11315 | TEST PCB CALIBRATION |
| 5322 466 11318 | CLAMP-PLATE LEFT |
| 5322 466 11319 | CLAMP-PLATE R |
| 5322 466 11325 | DAMPER |
| 5322 466 11524 | CP RACK |
| 5322 466 11525 | DIFF. PLATE FORE-LIGHT |
| 5322 466 11595 | PLATE, CLAMP |
| 5322 466 11756 | DAMPER |
| 5322 466 12079 | GUIDE PLATE CLAMP |
| 5322 466 12143 | PALLETTE ASSY ATS-25 |
| 5322 466 12251 | COVER 9 |
| 5322 466 12252 | COVER 9 |
| 5322 466 12253 | COVER 9 |
| 5322 466 12264 | PLATE CLAMP |
| 5322 466 12265 | PALETTE ASSY |
| 5322 466 12266 | PLATE R HOOK |
| 5322 466 12267 | PLATE L HOOK |
| 5322 466 40621 | STOPPER.SUB |
| 5322 466 62416 | PACKING |
| 5322 466 82663 | PLATE 8 PALLET |
| 5322 466 82727 | OPERATING BRACKET SAFETY |
| 5322 466 83044 | RING, 3-4X 11X 2POMBK |
| 5322 466 83045 | RING, 4-5X 11X 2POMBK |
| 5322 466 93305 | PLASTIC STRIP |
| 5322 479 60083 | NOZZLE TYPE 2 FOR COMET/ |
| 5322 479 60084 | NOZZLE, SMD PART — N. T |
| 5322 480 10106 | FILTER FOR EJECTOR |
| 5322 480 10241 | AIR FILTER ELEMENT |
| 5322 480 10242 | MIST FILTER ELEMENT |
| 5322 480 20142 | FILTER, F300-03-A |
| 5322 480 20143 | FILTER, MF300-03-A |
| 5322 492 11177 | SPRING, BOARD CLAMP |
| 5322 492 11178 | SPRING, RETURN |
| 5322 492 11414 | LEAF SPRING |
| 5322 492 11415 | SPRING, BUFFING |
| 5322 492 11416 | SPRING, RETURN |
| 5322 492 11487 | SPRING, NOZZLE A |
| 5322 492 11518 | SPRING, 1(A) |
| 5322 492 11519 | SPRING, 1(B) |
| 5322 492 11522 | SPRING RACK |
| 5322 492 11694 | SPRING, NOZZLE |
| 5322 492 11739 | SPRING, CONED DISK |
| 5322 492 11743 | SPRING, HEAD 1 |
| 5322 492 11744 | SPRING, HEAD 2 |
| 5322 492 11788 | COIL SPRING M |
| 5322 492 11791 | SPRING RETURN |
| 5322 492 11792 | Washer plain, M4 |
| 5322 492 11794 | SPRING RETURN |
| 5322 492 11795 | SPRING RETURN INDEX HEAD |
| 5322 492 11796 | SPRING LOCATE |
| 5322 492 11797 | SPRING |
| 5322 492 11798 | SPRING, MAIN |
| 5322 492 33414 | SPRING, T AXIS MAIN |
| 5322 492 33415 | SPRING, T AXIS NAIL |
| 5322 492 42682 | SPRING TORSION |
| 5322 492 70149 | BALL, STEEL |
| 5322 492 70152 | NUT M5HEAD ADJUST |
| 5322 492 71648 | SPRING, LOCATE PIN AFTER |
| 5322 492 71671 | SPRING, SHAFT |
| 5322 492 71713 | LEAF-SPRING HEAD 1 |
| 5322 498 10559 | GRIP, ORION FRONT/REAR |
| 5322 498 50334 | HANDLE |
| 5322 498 50336 | HANDLE MOV.LOCATE |
| 5322 500 10405 | BOLT, SPECIAL |
| 5322 500 10438 | BOLT, STEEL |
| 5322 500 10497 | BOLT 2.6MM, 8MM LONG |
| 5322 500 10515 | SHOULDER BOLT |
| 5322 500 10541 | SHOLDER BOLT |
| 5322 500 10549 | BOLT |
| 5322 500 10553 | PULLEY BOLT |
| 5322 502 14442 | SCREW, M2X2 |
| 5322 502 14663 | SCREW M1.4X0.3 |
| 5322 502 60153 | SCREW, SET M 4 X 4 |
| 5322 502 60165 | SCREW-LEAF SPRING |
| 5322 502 80042 | SET SCREW, M3X3 |
| 5322 502 80083 | SCREW, SPECIAL |
| 5322 502 80084 | SCREW, STEEL |
| 5322 503 11067 | KNOB, RND 10-M3 PGY |
| 5322 505 11099 | NUT, SPECIAL |
| 5322 505 11162 | NUT, WING COMET PUSH UPP |
| 5322 505 11163 | NUT, COMET PUSH UP PIN |
| 5322 505 11168 | NUT, ORION PUSH-UP ASSY |
| 5322 505 11216 | NUT BEARING |
| 5322 505 11227 | NUT, ORION HEAD ASSY |
| 5322 505 11246 | NUT SHAFT EDGE CL |
| 5322 505 11253 | NUT SCHMERSAL |
| 5322 505 11266 | NUT HEAD SHAFT |
| 5322 505 11268 | LOCK NUT |
| 5322 520 10696 | BEARING |
| 5322 520 10767 | BEARING, COMET R-AXIS OP |
| 5322 520 10768 | BEARING, ORION W-AXIS |
| 5322 520 10773 | BEARING, HOLDER ORION W- |
| 5322 520 10774 | BALLSLIDE (KG7-M7104-001 |
| 5322 520 10791 | BEARING 2 |
| 5322 520 10802 | BEARING NTN |
| 5322 520 10803 | BEARING NSK |
| 5322 520 10821 | BEARING UNIT |
| 5322 520 10822 | BEARING NTN6804ZZ |
| 5322 520 10823 | DRY BEARING |
| 5322 520 10824 | DRY BEARING |
| 5322 520 10825 | DRY BEARING, 2 |
| 5322 520 10839 | BEARING THRUST 681XZZ |
| 5322 520 10843 | BEARING 2.63422 |
| 5322 520 10844 | BEARING 2 |
| 5322 520 10845 | BEARING 1:MF10522 |
| 5322 520 10846 | BEARING .2 W6882 |
| 5322 520 10857 | BEARING MOTOR BELT |
| 5322 520 10858 | BEARING, THRUST |
| 5322 520 10862 | BEARING ANGULAR |
| 5322 520 10863 | BEARING 5 (6904ZZ) |
| 5322 520 10865 | BEARING |
| 5322 520 10866 | BEARING 3 : 6905ZZ |
| 5322 520 10867 | BEARING (MR84ZZ) |
| 5322 520 10869 | BEARING : F694ZZ |
| 5322 520 10871 | BEARING (WF684ZZ) |
| 5322 520 10872 | BEARING |
| 5322 520 10873 | BALL BUSH |
| 5322 520 20529 | BEARING, 7201C-5GLX2 |
| 5322 520 20531 | BEARING, BALL BEARING 30 |
| 5322 520 20535 | BEARING, BALL BEARING 30 |
| 5322 520 20729 | BEARING (TENSION ROLLER) |
| 5322 520 20761 | BEARING |
| 5322 520 20762 | BEARING |
| 5322 520 20764 | BEARING 1 |
| 5322 520 20778 | GUIDE, COMET T-AXIS 1.4M |
| 5322 520 20779 | GUIDE, COMET T-AXIS UP/ |
| 5322 520 20781 | GUIDE,COMET T-AXIS WIDTH |
| 5322 520 20782 | GUIDE, COMET T-AXIS OVER |
| 5322 520 30521 | BUSHING, BALL |
| 5322 520 30553 | BEARING, COMET T-AXIS |
| 5322 520 30554 | BEARING COMET/ORION ZMOT |
| 5322 520 30556 | BEARING, PCB TRANSPORT S |
| 5322 520 30579 | BEARING (6805 ZZ) |
| 5322 520 30581 | DRY BEARING |
| 5322 520 40286 | BEARING, BSR 15 30 SL |
| 5322 520 40303 | BEARING, X AXIS |
| 5322 520 40305 | BEARING ASSY |
| 5322 520 40308 | BEARING NSK 6200ZZ |
| 5322 520 40313 | BEARING UNIT |
| 5322 522 10575 | GEAR, 1 |
| 5322 522 10576 | GEAR, 2 |
| 5322 522 10577 | GEAR, 3 |
| 5322 522 10578 | GEAR, 1 |
| 5322 522 10779 | BEVEL GEAR 1 |
| 5322 522 10781 | BEVEL GEAR 2 |
| 5322 522 33395 | CD PINION 1 |
| 5322 522 33396 | CD PINION 2 |
| 5322 522 33463 | GEAR FOR Z-AXIS ASSY |
| 5322 522 33466 | RACK  Z AXIS |
| 5322 522 33581 | GEAR 1 |
| 5322 522 33582 | GEAR 2 |
| 5322 522 33583 | GEAR 3 |
| 5322 522 33584 | RACK GEAR |
| 5322 522 33585 | RACK GEAR – RIGHT |
| 5322 526 10632 | REPLACED BY 532252640955 |
| 5322 526 10637 | JOINT |
| 5322 526 10638 | JOINT |
| 5322 526 10644 | JOINT |
| 5322 526 10646 | COUPLING Y-AXIS COMET 2 |
| 5322 526 10648 | COUPLING, Y-AXIS |
| 5322 526 10649 | AIR JOINT |
| 5322 526 10729 | GREASE NIPPLE |
| 5322 526 20189 | MAGNET CATCH 4 |
| 5322 526 40774 | AIR STOP 10 MM |
| 5322 526 40881 | JOINT |
| 5322 526 40882 | COUPLING, STEEL |
| 5322 526 40884 | CAP, PLASTIC |
| 5322 526 40955 | AIR JOINT |
| 5322 526 41007 | JOINT, Y 4MM |
| 5322 526 41008 | JOINT Y 6MM |
| 5322 526 41076 | JOINT, TSH4-01 |
| 5322 526 41079 | VACUUM BLOCK |
| 5322 526 41094 | COUPLING, AIR |
| 5322 526 41105 | JOINT TJ8-02 |
| 5322 526 41106 | JOINT TL4-01A |
| 5322 526 41107 | JOINT UKM8-02 |
| 5322 526 41108 | JOINT TSS8-01 |
| 5322 528 10926 | MOTOR, PULLEY R1 |
| 5322 528 10927 | PULLEY, HEAD 1 |
| 5322 528 10928 | PULLEY, HEAD 2 |
| 5322 528 10956 | PULLEY, COMET 11 T-AXIS |
| 5322 528 10959 | PULLEY 2 |
| 5322 528 10961 | PULLEY 1 |
| 5322 528 11003 | JOINT, ORION NOZ. STAT. |
| 5322 528 11004 | COUPLING,UP/DOWN |
| 5322 528 11005 | PULLEY, ORION R-AXIS |
| 5322 528 11006 | PULLEY, ORION R-AXIS |
| 5322 528 11043 | ONE WAY CLUTCH |
| 5322 528 11044 | CASTOR, REAR |
| 5322 528 11045 | WHEEL, FRONT CASTOR |
| 5322 528 11148 | PULLEY |
| 5322 528 11149 | ROD, END CYLINDER |
| 5322 528 11151 | PULLEY, MOTOR |
| 5322 528 11205 | PULLEY 5 |
| 5322 528 11218 | MANIFOLD |
| 5322 528 11219 | COUPLER |
| 5322 528 11221 | COUPLING, X-AXIS |
| 5322 528 11222 | PULLEY, SPLINE CONVEYOR |
| 5322 528 11223 | MANIFOLD |
| 5322 528 11224 | JOINT |
| 5322 528 11255 | SET OF 10 PCS M4 AIRCPL. |
| 5322 528 11303 | COUPLING Z-AXIS |
| 5322 528 11319 | JOINT, TL4-M3M |
| 5322 528 11351 | CASTER |
| 5322 528 11352 | JOINT |
| 5322 528 11353 | JOINT |
| 5322 528 11354 | COUPLING, X-AXIS |
| 5322 528 11355 | MANIFOLD |
| 5322 528 11356 | JOINT |
| 5322 528 11357 | JOINT |
| 5322 528 11358 | JOINT |
| 5322 528 11361 | COUPLING MOTOR |
| 5322 528 11362 | PULLEY SHAFT HEAD |
| 5322 528 11363 | PULLEY MOTOR R |
| 5322 528 11364 | JOINT, VACUUM SENSOR |
| 5322 528 11365 | JOINT |
| 5322 528 11368 | JOINT |
| 5322 528 11369 | ROLLER TENSION |
| 5322 528 11371 | JOINT CYLINDER |
| 5322 528 11372 | PULLEY MOTOR |
| 5322 528 11373 | VALVE CLUTCH |
| 5322 528 11374 | COUPLING |
| 5322 528 11375 | JOINT |
| 5322 528 11376 | JOINT |
| 5322 528 11377 | VACUUM JOINT |
| 5322 528 11378 | PULLEY CONVEYOR |
| 5322 528 11379 | DRIVE CONVEYOR |
| 5322 528 11381 | PULLEY MOTOR |
| 5322 528 20765 | COUPLING |
| 5322 528 20768 | BALL SCREW, COMET Y-AXIS |
| 5322 528 20771 | BALL SCREW, COMET Z-AXIS |
| 5322 528 20773 | SLIDE BUSH |
| 5322 528 20777 | BALL SCREW, COMET T-AXIS |
| 5322 528 20781 | SCREW BALL X AXIS |
| 5322 528 50355 | PULLEY, COMET II T-AXIS |
| 5322 528 50356 | PULLEY, COMET CONV. BELT |
| 5322 528 50357 | PULLEY COM/ORION CON BEL |
| 5322 528 50358 | PULLEY-1 |
| 5322 528 50359 | PULLEY, COMET CONV. WIDT |
| 5322 528 50361 | PULLEY,COMET T-AXIS |
| 5322 528 50362 | PULLEY, 5 |
| 5322 528 50366 | PULLEY ORION AUTO CONV W |
| 5322 528 50367 | PULLEY |
| 5322 528 50368 | PULLEY, MOTOR R2 |
| 5322 528 50371 | PULLEY ORION AUTO CONV W |
| 5322 528 50372 | PULLEY ORION AUTO CONV W |
| 5322 528 50373 | PULLEY ORION AUTO CONV W |
| 5322 528 50374 | PULLEY ORION LOC PIN POS |
| 5322 528 70737 | CASTER |
| 5322 528 70832 | PULLEY, COMET FIXED CONV |
| 5322 528 70877 | CASTER |
| 5322 529 10348 | GAS DAMPER |
| 5322 529 10351 | CYLINDER,ORION DOOR LIFT |
| 5322 529 10352 | DOWEL PIN, ORION HEAD |
| 5322 530 10288 | O-RING, EJECTOR |
| 5322 530 10289 | O-RING IN ORIONHEADASSY |
| 5322 530 10291 | O-RING NZ HLDER (1 PC) |
| 5322 530 10292 | O-RING AIR INLET (1 PC) |
| 5322 530 10389 | O-RING: S-6 |
| 5322 530 10439 | O-RING |
| 5322 530 10441 | O RING |
| 5322 530 10442 | O RING |
| 5322 530 10444 | TUBE HEAD CYLINDER |
| 5322 530 10474 | O-Rng PLAST CAP (1 PC) |
| 5322 530 10541 | HOSE, AIR |
| 5322 530 10542 | HOSE, AIR |
| 5322 530 10543 | DUCT, CABLE |
| 5322 530 10544 | DUCT, CABLE |
| 5322 530 10545 | O-RING |
| 5322 530 10547 | GUIDE CABLE DUCT |
| 5322 530 10548 | GUIDE CABLE (DUCT) |
| 5322 530 10549 | GUIDE CABLE (DUCT) |
| 5322 530 10551 | GUIDE CABLE (DUCT) |
| 5322 530 10552 | URETHANE TUBE |
| 5322 530 10553 | URETHANE TUBE |
| 5322 530 10554 | DUCT, CABLE |
| 5322 530 10555 | GUIDE CABLE (DUCT) |
| 5322 530 20823 | HOSE (BLACK) |
| 5322 530 20865 | AIR HOSE 6MM ORANGE |
| 5322 530 20866 | AIR HOSE 8MM ORANGE |
| 5322 530 20878 | AIR HOSE 4MM ORANGE |
| 5322 530 20935 | AIR HOSE 10MM ORANGE |
| 5322 530 20999 | AIR HOSE 6MM BLACK |
| 5322 530 21057 | PIPE ASSY |
| 5322 530 51297 | RING, 8   X1   NBR-A50 |
| 5322 530 51323 | RING, 10   X2   NBR-A70 |
| 5322 530 51347 | PACKING O-RING |
| 5322 530 51361 | O-RING P7 JISB2401-P |
| 5322 530 51373 | O RING, P4 (FOR TYPE 13) |
| 5322 530 51374 | O-RING P9 (FOR TYPE 14) |
| 5322 530 70526 | CIRCLIP (1 PC) |
| 5322 530 70593 | WASHER, 92901-03600 |
| 5322 530 80651 | E-RING |
| 5322 532 11915 | CLIP RING |
| 5322 532 12543 | COLLAR 2, HEAD |
| 5322 532 12544 | RING, ORION R SENSOR DOG |
| 5322 532 12545 | PACKING, ORION O-RINGTYP |
| 5322 532 12546 | PACKING ORION TYPE MYA-1 |
| 5322 532 12547 | PACKING |
| 5322 532 12702 | E.T.P. BUSH |
| 5322 532 12794 | WASHER |
| 5322 532 12795 | CIRCLIP |
| 5322 532 12796 | WASHER 1 THURUST |
| 5322 532 12818 | WASHER 1 THURUST |
| 5322 532 12843 | 10 |
| 5322 532 12845 | SEAL 1 |
| 5322 532 12846 | SEAL 2 |
| 5322 532 12847 | SEAL 3 |
| 5322 532 12946 | COLLAR, SPLINE CONVEYOR |
| 5322 532 12947 | RING, EXTENSION 5.0MM |
| 5322 532 12948 | RING, EXTENTION 1.5MM |
| 5322 532 12949 | RING, EXTENTION 1.0MM |
| 5322 532 13004 | RING SUS303B |
| 5322 532 13005 | SPACER 1MM |
| 5322 532 13138 | BUSH |
| 5322 532 13164 | CIRCLIP |
| 5322 532 13166 | PACKING MYA-3 |
| 5322 532 13167 | CIRCLIP |
| 5322 532 13168 | RING EXTENTION 4.0 |
| 5322 532 13169 | PACKING MYA-12.5 |
| 5322 532 13171 | PACKING |
| 5322 532 21477 | EXTENSION RING 1, 0.35MM |
| 5322 532 21478 | EXTENSION RING 2, 0.55MM |
| 5322 532 21479 | EXTENSION RING 3, 0.20MM |
| 5322 532 21518 | COLLAR, SPLINE |
| 5322 532 30466 | JOINT, ROTARY ELBOW |
| 5322 532 52671 | WASHER, NYLON |
| 5322 535 10214 | LOCATE PIN |
| 5322 535 10217 | PIN, TENSION |
| 5322 535 10307 | CLAMP, SHAFT |
| 5322 535 10308 | BALL SCREW, ORION Y-AXIS |
| 5322 535 10312 | SHAFT, TENSION ORION |
| 5322 535 10313 | BALL SCREW, ORION Z-AXIS |
| 5322 535 10433 | ROD |
| 5322 535 10434 | CYLINDER, ROD LOCK |
| 5322 535 10435 | RACK GEAR, R |
| 5322 535 10436 | RACK GEAR, L |
| 5322 535 10467 | PIN, POSITIONING |
| 5322 535 10476 | SCREW BALL WIDTH AXIS |
| 5322 535 10477 | SHAFT, MOVE LOCATE PIN |
| 5322 535 10478 | SHAFT, EDGE CLAMP |
| 5322 535 10501 | PIN, GUIDE |
| 5322 535 10519 | SCREW, BALL |
| 5322 535 10579 | PIN, NEEDLE |
| 5322 535 10581 | SPLIN ASSEMBLY, 16UM |
| 5322 535 10602 | SHAFT,GUIDE W |
| 5322 535 10603 | SPLINE 1 W-AXIS |
| 5322 535 10604 | BALL SCREW Z-AXIS |
| 5322 535 10653 | MANIFOLD |
| 5322 535 10654 | BALL SCREW X AXIS KIT |
| 5322 535 10655 | SCREW, BALL KIT |
| 5322 535 10656 | Z-AXIS ASSEMBLY |
| 5322 535 10657 | SHAFT, COUPLING |
| 5322 535 10658 | SHAFT R AXIS |
| 5322 535 10659 | SHAFT, ENCODER |
| 5322 535 10661 | SHAFT, MAIN |
| 5322 535 10663 | SPLINE SHAFT |
| 5322 535 10664 | BALL SCREW |
| 5322 535 10665 | SCREW, BALL |
| 5322 535 10666 | BALL SCREW |
| 5322 535 10667 | PULLY, SHAFT |
| 5322 535 10668 | SPLINE 1 |
| 5322 535 10669 | SPLINE 1 |
| 5322 535 10671 | SPLINE 1 |
| 5322 535 10674 | SHAFT HEAD ASSY 1,3,5,7 |
| 5322 535 10675 | PIN, NEEDLE |
| 5322 535 10677 | PIN LOCATE |
| 5322 535 10679 | SCREW, BALL |
| 5322 535 10681 | SHAFT HINGE |
| 5322 535 10683 | SHAFT 1 |
| 5322 535 10684 | TOP SHAFT |
| 5322 535 10685 | PULLEY SHAFT 1 |
| 5322 535 10686 | PULLEY SHAFT 2 |
| 5322 535 10687 | BALL SCREW |
| 5322 535 10688 | SHAFT |
| 5322 535 71346 | SHAFT, COMET PUSH UP PIN |
| 5322 535 71353 | SHAFT 2 |
| 5322 535 71354 | SHAFT 3 |
| 5322 535 71355 | SHAFT 1 |
| 5322 535 71358 | SPLINE |
| 5322 535 71359 | SPINDLE |
| 5322 535 71362 | PUSH-UP PIN ASSEMBLY |
| 5322 535 71365 | SHAFT, ORION AUTO CONVWI |
| 5322 535 71366 | LOCATE PIN, ORION |
| 5322 535 71368 | SHAFT, ORION PUSH-UP |
| 5322 535 80888 | BALL SCREW, COMET R-AXIS |
| 5322 535 80889 | BALL SCREW, COMET FIXED |
| 5322 535 92541 | SPEED CONTROLLER |
| 5322 535 92546 | GUIDE |
| 5322 535 92908 | GUIDE (LOCATE PIN ASSY) |
| 5322 535 93235 | PIN,DOWEL |
| 5322 535 93426 | GUIDE, COMET LOCATE PIN |
| 5322 535 93428 | MAGNET/PUSHPIN(K98-M9213 |
| 5322 535 93469 | GUIDE LOCATE-PIN |
| 5322 535 93511 | GUIDE HARNESSES |
| 5322 535 93512 | GUIDE, COMET Y-AXIS AIR |
| 5322 535 93522 | LINEAR GUIDE MAINST |
| 5322 535 93524 | GUIDE PUSH-IN |
| 5322 535 93562 | ROD |
| 5322 600 70733 | DUST BOX PLASTIC |
| 5322 691 10779 | SLEEVE BRG |
| 5322 693 11134 | SPLINE HEAD 1 ASSY |
| 5322 693 11135 | SPLINE HEAD 2 ASSY |
| 5322 693 11196 | EJECTOR |
| 5322 693 11199 | SHAFT HEAD ASSY |
| 5322 693 11205 | DUMMY FEEDER |
| 5322 693 11224 | NOCK CYLINDER |
| 5322 693 11302 | SPLINE HEAD UNIT B |
| 5322 693 11304 | CUBIC BEAM SPLITTER |
| 5322 693 11366 | SPLINE UNIT |
| 5322 693 11367 | VALVE-EJECTOR (SINGLE) |
| 5322 693 11401 | 2 |
| 5322 693 11402 | 2 |
| 5322 693 11403 | 2 |
| 5322 693 11447 | FLASH DISK (40MB) |
| 5322 693 11539 | INNER SPLINE ASSY HEAD 1 |
| 5322 693 11542 | INNERSPLINE ASSYHEAD 1-8 |
| 5322 693 11615 | CCD CAMERA |
| 5322 693 11616 | LINE CAMERA ASSY |
| 5322 693 22792 | MAGNET CATCH |
| 5322 693 22797 | SPEED CONTROLLER 1 |
| 5322 693 23018 | LIGHT, 1 ASSY |
| 5322 693 23149 | XC-75 CCD CAMERA |
| 5322 693 91635 | JOY-STICK |
| 5322 693 91638 | SPLINE 1 |
| 5322 693 91639 | FDD 3.5 INCH 1.44MB |
| 5322 693 91641 | LIGHT-1 ASSY |
| 5322 693 91645 | HDD 40MB |
| 5322 693 91646 | FILTER, COMET NOISE NF11 |
| 5322 693 91649 | REGULATOR, R600-03 |
| 5322 693 91654 | EDGE CLAMP UNIT, COMET |
| 5322 693 91656 | SENSOR, FLV TRANSMITTER |
| 5322 693 91658 | MODULE ADAPTER, COMET |
| 5322 693 91708 | BEAM SENSOR |
| 5322 693 91709 | OPTICAL SENSOR 1-4 |
| 5322 693 91711 | HARNESS 5-1 |
| 5322 693 91712 | SENSOR 1-3 |
| 5322 693 91713 | PRESSURE SENSOR |
| 5322 693 91714 | CHUCK |
| 5322 693 91716 | MUFFLER KM-06 |
| 5322 693 91717 | MUFFLER KM-41 |
| 5322 693 91774 | REGULATOR |
| 5322 693 91785 | MUFFLER |
| 5322 693 92108 | OPTIC PAD, CLEANER |
| 5322 711 00065 | FLASH DISK 85MB |
| 5322 816 11292 | LOCK NUT |
| 5322 816 11296 | BEARING, THRUST |
| 5322 816 11297 | SPRING, CONED DISK |
| 5322 816 11298 | HOLDER BRG |
| 9466 029 23101 | SET 10 DUMMY ITF FEEDERS |
| 9466 029 62451 | NOZZLE TYPE 73 TOPAZ-XII |
| 9466 029 62471 | NOZZLE TYPE 71I |
| 9466 029 62481 | NOZZLE TYPE 72I |
| 9466 029 62971 | NOZZLE TYPE 61I |
| 9466 029 62981 | NOZZLE TYPE 62I |
| 9498 396 00189 | Sensor, assy FNC (new) |
| 9498 396 00200 | Sensor FNC pos (new) |
| 9498 396 00233 | DUSTBOX (sATS) |
| 9498 396 00382 | SW Power DC24 |
| 9498 396 00383 | Height adjustment tool |
| 9498 396 00384 | Scale calibration tool |
| 9498 396 00385 | mother board assy |
| 9498 396 00386 | System board assy |
| 9498 396 00387 | Vision board assy |
| 9498 396 00388 | HDD unit |
| 9498 396 00389 | LCD screen 15 |
| 9498 396 00391 | On/Off switch |
| 9498 396 00395 | single camera assy |
| 9498 396 00491 | CAMERA (54MM) |
| 9498 396 00494 | VISION BOARD |
| 9498 396 00520 | POWER SUPPLY SCANNER |
| 9498 396 00536 | READER CNTRL BRD |
| 9498 396 00537 | ID READER BRD (10) |
| 9498 396 00538 | ID READER BRD (8) |
| 9498 396 00540 | I/F UNIT ASSY |
| 9498 396 00541 | E.COM BRD ASSY |
| 9498 396 00551 | BARCODE SCANNER RS232 |
| 9498 396 00585 | Mother board |
| 9498 396 00586 | Servo board |
| 9498 396 00587 | System unit assy |
| 9498 396 00590 | driver board assy |
| 9498 396 00591 | Vision board assy |
| 9498 396 00592 | Remote IF board assy |
| 9498 396 00593 | I/O Conveyor board assy |
| 9498 396 00594 | D-power board assy |
| 9498 396 00595 | I/O Head board assy |
| 9498 396 00597 | side view vision board |
| 9498 396 00598 | SW Power 5V |
| 9498 396 00599 | SW Power 12V |
| 9498 396 00600 | Ball screw X-axis |
| 9498 396 00601 | Bearing, angular |
| 9498 396 00602 | AC servo motor |
| 9498 396 00603 | X-axis linear guide set |
| 9498 396 00604 | Damper 24 |
| 9498 396 00605 | Damper 15 |
| 9498 396 00606 | Sensor, org |
| 9498 396 00607 | Sensor, Overtravel |
| 9498 396 00608 | X axis cable duct |
| 9498 396 00609 | Y axis ball screw |
| 9498 396 00610 | Support unit |
| 9498 396 00611 | Bearing, angular |
| 9498 396 00612 | Lock nut |
| 9498 396 00613 | Oil seal |
| 9498 396 00617 | Sensor Origin |
| 9498 396 00618 | Sensor Over travel |
| 9498 396 00619 | Y-axis cable duct |
| 9498 396 00620 | AC servo motor |
| 9498 396 00621 | Coupling, Y-axis |
| 9498 396 00622 | USB Floppy drive |
| 9498 396 00623 | Relay, 1 |
| 9498 396 00624 | Relay, 1 |
| 9498 396 00625 | Relay, 2 |
| 9498 396 00626 | Relay, 2a |
| 9498 396 00627 | Fuse, 4 (QF11) |
| 9498 396 00628 | Fuse, 4 (QF32) |
| 9498 396 00629 | Power supply GS31 |
| 9498 396 00630 | Servo board head assy |
| 9498 396 00632 | Multi camera FOV35 |
| 9498 396 00633 | Multi camera FOV54 |
| 9498 396 00634 | Diffuser, side light |
| 9498 396 00635 | Cylinder assy |
| 9498 396 00636 | Main side light |
| 9498 396 00637 | Cover, light unit |
| 9498 396 00638 | Main light, main assy |
| 9498 396 00639 | Main light, sub cx assy |
| 9498 396 00640 | Main light, coax assy |
| 9498 396 00641 | Nozzle type 211A |
| 9498 396 00642 | Nozzle 212A assy |
| 9498 396 00643 | Nozzle 213 assy |
| 9498 396 00644 | Nozzle 214A assy- |
| 9498 396 00645 | Nozzle 215A assy |
| 9498 396 00646 | Nozzle 219A assy |
| 9498 396 00647 | Plate, clamp |
| 9498 396 00648 | Joint cylinder |
| 9498 396 00649 | Cylinder clamp |
| 9498 396 00650 | Cylinder, U/D |
| 9498 396 00651 | Nozzle 71F assy |
| 9498 396 00652 | Nozzle 72F assy |
| 9498 396 00653 | Nozzle 73F assy |
| 9498 396 00654 | SV light board assy |
| 9498 396 00655 | CCD camera |
| 9498 396 00656 | Lens SV camera |
| 9498 396 00657 | Jig, Z motor assy |
| 9498 396 00658 | jig2, Z-motor |
| 9498 396 00659 | Jig3, Z-motor |
| 9498 396 00660 | Jig, R Gear |
| 9498 396 00661 | Wrench |
| 9498 396 00662 | Bolt limit sw |
| 9498 396 00663 | Hook spanner SV camera |
| 9498 396 00664 | Multi maxs assy |
| 9498 396 00667 | Joint |
| 9498 396 00669 | FDR LED board 10 port |
| 9498 396 00670 | FDR LED board 8 port |
| 9498 396 00671 | Indicator board assy |
| 9498 396 00672 | Ind. Cntr Board assy |
| 9498 396 00673 | LM rail ,15 |
| 9498 396 00674 | LM Block |
| 9498 396 00675 | Pulley 1, Motor |
| 9498 396 00676 | Belt, (201-3GT-9) |
| 9498 396 00677 | DC motor assy |
| 9498 396 00678 | Belt 1, conveyor |
| 9498 396 00679 | Belt 2, conveyor |
| 9498 396 00680 | AC servo motor |
| 9498 396 00681 | W axis Belt (276-3GT-9) |
| 9498 396 00682 | Sensor origin |
| 9498 396 00683 | LM rail, 350 |
| 9498 396 00684 | Spline 335 |
| 9498 396 00685 | Sensor cylinder |
| 9498 396 00688 | AC servo motor |
| 9498 396 00689 | Belt (330-3GT-15) |
| 9498 396 00690 | Bearing |
| 9498 396 00691 | Ball screw |
| 9498 396 00692 | Sensor, Origin 1 |
| 9498 396 00693 | Pulley, P60-3GT |
| 9498 396 00696 | Sensor, Origin 2 |
| 9498 396 00697 | Cylinder (6×6) |
| 9498 396 00698 | Joint |
| 9498 396 00700 | Sensor, enterance |
| 9498 396 00701 | Sensor conveyor |
| 9498 396 00706 | Sensor, Exit |
| 9498 396 00707 | 15inch LCD screen |
| 9498 396 00708 | 15 inch touch LCD |
| 9498 396 00709 | Sensor assy |
| 9498 396 00710 | Dust box |
| 9498 396 00711 | Cylinder (FES24) |
| 9498 396 00713 | Cylinder |
| 9498 396 00714 | Sensor sub. stop |
| 9498 396 00715 | Flash disk 1Gb |
| 9498 396 00716 | flash disk 1Gb |
| 9498 396 00717 | fan motor assy |
| 9498 396 00718 | driver board assy LCS |
| 9498 396 00721 | Driver board M-C  WATS |
| 9498 396 00722 | Driver board DLCS |
| 9498 396 00723 | Driver board SATS |
| 9498 396 00724 | Harness PWM/FDBK |
| 9498 396 00725 | Harness, jumper |
| 9498 396 00726 | EMG switch |
| 9498 396 00727 | Fan-motor, head assy |
| 9498 396 00728 | Light tower |
| 9498 396 00729 | Transformer, TM11 |
| 9498 396 00730 | Dead-mans switch |
| 9498 396 00731 | Fiber nozzle position |
| 9498 396 00732 | Sensor, 1-1 |
| 9498 396 00733 | Gas spring |
| 9498 396 00734 | Cover, 9-1 front |
| 9498 396 00735 | Cover, 9-1 rear |
| 9498 396 00736 | IO TF board assy |
| 9498 396 00737 | Teaching board assy |
| 9498 396 00741 | CERAMIC CHIP FAMF |
| 9498 396 00743 | shaft, cage |
| 9498 396 00748 | adjustment  tool kit |
| 9498 396 00749 | Power supply LU-I |
| 9498 396 00750 | Mains switch |
| 9498 396 00751 | Fid light brd assy |
| 9498 396 00752 | Fiducial light assy |
| 9498 396 00754 | Glass QFP 68P |
| 9498 396 00755 | Glass QFP 16p |
| 9498 396 00756 | Speed controller |
| 9498 396 00757 | Bearing |
| 9498 396 00758 | Circlip |
| 9498 396 00759 | bearing |
| 9498 396 00760 | Set screw |
| 9498 396 00761 | set screw |
| 9498 396 00762 | Packing |
| 9498 396 00763 | Motor, station |
| 9498 396 00764 | Pulley, driven 1 |
| 9498 396 00765 | Bearing |
| 9498 396 00766 | Pulley, driven 2 |
| 9498 396 00767 | Belt, timing |
| 9498 396 00768 | Sensor, assy |
| 9498 396 00770 | Relay 1 |
| 9498 396 00772 | Rack assy |
| 9498 396 00773 | Pallet assy |
| 9498 396 00774 | Cylinder, shutter C |
| 9498 396 00775 | sensor |
| 9498 396 00776 | sensor |
| 9498 396 00777 | guide, cable |
| 9498 396 00778 | Belt, hook assy |
| 9498 396 00779 | sensor, traverser head |
| 9498 396 00785 | Glass, cover |
| 9498 396 00788 | Cylinder, head assy |
| 9498 396 00790 | Sensor, head |
| 9498 396 00792 | Cylinder, head |
| 9498 396 00794 | Motor, traverser |
| 9498 396 00802 | light marker |
| 9498 396 00803 | Belt, motor |
| 9498 396 00805 | Belt, DX |
| 9498 396 00806 | belt, conveyor |
| 9498 396 00807 | Pulley, conveyor |
| 9498 396 00811 | Pulley, motor |
| 9498 396 00814 | Pline, conveyor |
| 9498 396 00815 | Sensor, pallet chk |
| 9498 396 00816 | Sensor, hook check |
| 9498 396 00817 | Cylinder, hook |
| 9498 396 00818 | Cylinder, hook |
| 9498 396 00819 | Bearing |
| 9498 396 00820 | Sensor, fiber |
| 9498 396 00821 | Pulley, conveyor |
| 9498 396 00822 | Ball screw, conveyor |
| 9498 396 00823 | Ball screw, conveyor |
| 9498 396 00827 | Motor, Z-axis |
| 9498 396 00828 | Guide LM |
| 9498 396 00829 | Coupling, conveyor |
| 9498 396 00830 | Ball screw, Z-axis |
| 9498 396 00831 | Light, feeder error |
| 9498 396 00832 | J237 |
| 9498 396 00833 | Speed controller |
| 9498 396 00834 | Motor, Z axis |
| 9498 396 00835 | Motor, R1 axis |
| 9498 396 00836 | Motor, R2 axis |
| 9498 396 00837 | Sensor, assy FNC |
| 9498 396 00838 | Cover, side view |
| 9498 396 00839 | switch, safety door |
| 9498 396 00840 | Rail, LM block |
| 9498 396 00864 | SVS PRO LU II SCANNER |
| 9498 396 00878 | Spring, return |
| 9498 396 00879 | Linear guide, Z |
| 9498 396 00880 | Rack, main Z |
| 9498 396 00881 | Rack, sub Z |
| 9498 396 00882 | Spring, rack |
| 9498 396 00883 | Spring, Damper |
| 9498 396 00884 | Pinion, Z |
| 9498 396 00885 | Spline shaft |
| 9498 396 00886 | Gear spline assy |
| 9498 396 00887 | Gear R assy |
| 9498 396 00888 | Spring, torsion |
| 9498 396 00889 | O-ring |
| 9498 396 00890 | Reduction gear R |
| 9498 396 00891 | Reduction gear L |
| 9498 396 00892 | Reduction gear 2 |
| 9498 396 00893 | Spring, torsion |
| 9498 396 00894 | Gear, R motor |
| 9498 396 00895 | Rack, R axis |
| 9498 396 00896 | Linear guide, R axis |
| 9498 396 00897 | Shaft head sub assy FNC |
| 9498 396 00899 | Ball cage |
| 9498 396 00900 | Bearing |
| 9498 396 00901 | Shaft, clutch |
| 9498 396 00902 | Spring, clutch |
| 9498 396 00905 | Sensor, head |
| 9498 396 00906 | Harness, sensor assy |
| 9498 396 00907 | Shaft head assy SF |
| 9498 396 00908 | Shaft head assy SF1 |
| 9498 396 00909 | Magnetic catch |
| 9498 396 00910 | Leveling bolt assy |
| 9498 396 00911 | Linear guide |
| 9498 396 00912 | Spacer, FNC |
| 9498 396 00913 | Spacer, SF |
| 9498 396 00914 | Air joint |
| 9498 396 00915 | Circlip |
| 9498 396 00916 | Circlip |
| 9498 396 00917 | AC servo motor |
| 9498 396 00918 | Bearing |
| 9498 396 00919 | Circlip |
| 9498 396 00921 | Shaft, cage |
| 9498 396 00948 | Bearing |
| 9498 396 00949 | Circlip |
| 9498 396 00950 | AC servo motor |
| 9498 396 00952 | Bearing |
| 9498 396 00954 | Leaf spring |
| 9498 396 00955 | shaft, cage |
| 9498 396 00956 | Y-link |
| 9498 396 00957 | Shaft |
| 9498 396 00958 | bearing |
| 9498 396 00959 | Cam |
| 9498 396 00960 | Ball screw |
| 9498 396 00961 | Cable duct |
| 9498 396 00962 | Belt, hook |
| 9498 396 00963 | Guide |
| 9498 396 00964 | Linear guide |
| 9498 396 00965 | Sensor |
| 9498 396 00966 | Pin |
| 9498 396 00967 | Roller |
| 9498 396 01006 | Cover 9-1 |
| 9498 396 01007 | Harness, Y flex head pwr |
| 9498 396 01008 | HNS, X flex head pwr |
| 9498 396 01009 | HNS, Y-flex I/O-A |
| 9498 396 01010 | HNS, X-flex Cunet A |
| 9498 396 01011 | HNS, Y-flex SRVA |
| 9498 396 01012 | Hns, X-flex SRVA |
| 9498 396 01013 | Hns, Y-flex X1P |
| 9498 396 01014 | Hns, Y-flex YORG OT+ |
| 9498 396 01015 | Hns, Y-flex X1M |
| 9498 396 01054 | Cover Acryl |
| 9498 396 01055 | Valve |
| 9498 396 01056 | Sensor LZ |
| 9498 396 01057 | Magnet, plate |
| 9498 396 01058 | Sensor |
| 9498 396 01059 | sensor |
| 9498 396 01060 | sensor |
| 9498 396 01061 | sensor |
| 9498 396 01062 | sensor |
| 9498 396 01063 | sensor |
| 9498 396 01064 | sensor |
| 9498 396 01065 | sensor |
| 9498 396 01066 | sensor |
| 9498 396 01067 | sensor |
| 9498 396 01070 | AC servo motor |
| 9498 396 01071 | plunger |
| 9498 396 01072 | cable duct |
| 9498 396 01073 | Joint |
| 9498 396 01074 | sensor |
| 9498 396 01075 | Cable duct |
| 9498 396 01076 | Ball screw |
| 9498 396 01077 | Pulley |
| 9498 396 01078 | Belt, Z-motor |
| 9498 396 01079 | Bearing |
| 9498 396 01080 | AC servo motor |
| 9498 396 01081 | Circlip |
| 9498 396 01084 | Belt, hook |
| 9498 396 01085 | Guide, cable |
| 9498 396 01086 | AC servo motor |
| 9498 396 01087 | air joint |
| 9498 396 01088 | Caster ATS |
| 9498 396 01089 | Ejector |
| 9498 396 01091 | Valve |
| 9498 396 01092 | Cover |
| 9498 396 01093 | Spring |
| 9498 396 01094 | Nozzle 216A |
| 9498 396 01095 | Circuit protector |
| 9498 396 01097 | up/down cylinder |
| 9498 396 01098 | Valve assy |
| 9498 396 01172 | Sensor, laser assy |
| 9498 396 01174 | Collar, sensor |
| 9498 396 01176 | Jig, Z rack 1 |
| 9498 396 01177 | Jig, Z rack 2 |
| 9498 396 01178 | Coupling, spline shaft |
| 9498 396 01179 | Grease Molybdenum |
| 9498 396 01183 | O-ring locate pin |
| 9498 396 01184 | Packing |
| 9498 396 01185 | O-ring nozzle 224F |
| 9498 396 01186 | O-ring Nozzle 22AA |
| 9498 396 01187 | Packing locate pin |
| 9498 396 01189 | Packing, locate pin |
| 9498 396 01190 | Packing, N-shaft |
| 9498 396 01191 | Circlip, N-axis |
| 9498 396 01192 | Circlip, FNC shaft |
| 9498 396 01193 | Harness, sensor assy |
| 9498 396 01194 | Guide, Z-axis |
| 9498 396 01195 | Ejector assy |
| 9498 396 01196 | Valve, air clutch |
| 9498 396 01197 | Valve, lock-pin |
| 9498 396 01198 | Spring, return |
| 9498 396 01199 | Valve, shaft blow |
| 9498 396 01200 | Head shaft 1 and 3 assy |
| 9498 396 01201 | Plate, mesh |
| 9498 396 01203 | circlip |
| 9498 396 01204 | Head shaft 2 assy |
| 9498 396 01205 | Spring, locate |
| 9498 396 01206 | Nozzle block |
| 9498 396 01207 | Gear 1, bevel |
| 9498 396 01208 | Locate pin |
| 9498 396 01209 | Bevel gear assy |
| 9498 396 01210 | Idler gear assy |
| 9498 396 01211 | Holder bearing |
| 9498 396 01212 | N shaft 1 and 3 assy |
| 9498 396 01213 | belt, N axis |
| 9498 396 01214 | Pulley, Motor N |
| 9498 396 01215 | Pulley, Shaft N |
| 9498 396 01216 | N shaft 2 assy |
| 9498 396 01217 | Rack, Z axis |
| 9498 396 01218 | Multimacs stay R assy |
| 9498 396 01219 | Multimacs stay L assy |
| 9498 396 01220 | Nozzle holder |
| 9498 396 01221 | Nozzle 221F assy |
| 9498 396 01222 | nozzle 222F assy |
| 9498 396 01223 | Nozzle 223F assy |
| 9498 396 01224 | Nozzle 224F assy |
| 9498 396 01225 | Nozzle 225F assy |
| 9498 396 01226 | Nozzle 226A assy |
| 9498 396 01227 | Nozzle 226F assy |
| 9498 396 01228 | Nozzle 229F assy |
| 9498 396 01229 | bearing N axis shaft |
| 9498 396 01230 | Bearing N-axis shaft 1 |
| 9498 396 01231 | Single camera 60mm |
| 9498 396 01232 | R Fix set |
| 9498 396 01233 | Glass cover fix cam |
| 9498 396 01234 | Cover s-view camera |
| 9498 396 01235 | Dump box |
| 9498 396 01236 | I/O head board assy |
| 9498 396 01237 | Head servo board assy |
| 9498 396 01238 | Bearing FNC spline |
| 9498 396 01239 | Gear 1, idler R-axis |
| 9498 396 01240 | Gear 2, Idler R-axis |
| 9498 396 01241 | Gear 2, R Motor |
| 9498 396 01243 | Side light main (6p) |
| 9498 396 01244 | Side light main (4p) |
| 9498 396 01245 | Side light coax |
| 9498 396 01246 | AC servo motor Z1-3 |
| 9498 396 01247 | Ac servo motor R1-3 |
| 9498 396 01248 | AC servo motor N1-3 |
| 9498 396 01249 | Air cylinder assy |
| 9498 396 01259 | Circlip FNC spline |
| 9498 396 01260 | Pipe, air FNC |
| 9498 396 01261 | Circlip, nozzle block |
| 9498 396 01262 | Bearing R-axis |
| 9498 396 01263 | Packing, air joint |
| 9498 396 01265 | Filter, blow station |
| 9498 396 01266 | Filter 1, blow station |
| 9498 396 01267 | Sensor, blow station |
| 9498 396 01269 | Motor LZ axis |
| 9498 396 01271 | Guide, holder |
| 9498 396 01272 | Cover, fiducial camera |
| 9498 396 01273 | Cover, multimax |
| 9498 396 01274 | Stay, left |
| 9498 396 01275 | Stay, right |
| 9498 396 01336 | Sensor clutch assy |
| 9498 396 01337 | Sensor Z-down assy |
| 9498 396 01338 | Sensor pos1-2 assy |
| 9498 396 01339 | Sensor pos1-4 assy |
| 9498 396 01340 | Sensor, pos1-6 assy |
| 9498 396 01341 | Sensor, pos1-8 assy |
| 9498 396 01342 | Sensor, pos2-2 assy |
| 9498 396 01343 | Sensor, pos2-4 assy |
| 9498 396 01344 | Sensor, pos2-6 assy |
| 9498 396 01345 | Sensor, pos2-8 assy |
| 9498 396 01346 | Cylinder mainstopper |
| 9498 396 01348 | Sensor upper |
| 9498 396 01349 | Sensor lower |
| 9498 396 01351 | Circuit protector QF32 |
| 9498 396 01352 | Circuit protector QF41 |
| 9498 396 01353 | Relay, KA1,KA2 |
| 9498 396 01362 | Battery for PDA |
| 9498 396 01368 | Plate touch screen LCD |
| 9498 396 01369 | Geander changer 9-pin |
| 9498 396 01371 | Harness DC12V LCD pwr |
| 9498 396 01372 | Serial reverse adapter |
| 9498 396 01373 | Sensor, LS1,LS2 |
| 9498 396 01374 | Guide, monitor |
| 9498 396 01375 | Guide 1, LCD monitor |
| 9498 396 01376 | Plate, LCD monitor |
| 9498 396 01377 | 15 |
| 9498 396 01404 | Calibration unit |
| 9498 396 01405 | Selection valve (FC) |
| 9498 396 01406 | 12 |
| 9498 396 01407 | Regulator ETR FC |
| 9498 396 01408 | USB memory stick 256Mb |
| 9498 396 01409 | Harness, Y-flex head pwr |
| 9498 396 01410 | Harness, X-flex head pwr |
| 9498 396 01411 | Harness, Y flex I/OA |
| 9498 396 01413 | Harness, Y-flex X1M |
| 9498 396 01430 | Cover, front |
| 9498 396 01431 | Ball screw |
| 9498 396 01432 | X-axis guide set |
| 9498 396 01433 | AC servo motor X |
| 9498 396 01434 | Bearing X/Y-axis |
| 9498 396 01435 | Cable duct X-axis |
| 9498 396 01436 | Ball screw Y |
| 9498 396 01437 | Y-axis guide set |
| 9498 396 01438 | Guide cable Y |
| 9498 396 01439 | Ball screw, YT axis |
| 9498 396 01440 | Coupling Y-axis |
| 9498 396 01441 | Sensor, Origin |
| 9498 396 01442 | Sensor, Over-travel |
| 9498 396 01443 | Sensor, OT |
| 9498 396 01444 | Sensor, Origin |
| 9498 396 01445 | Driver board |
| 9498 396 01446 | Driver board |
| 9498 396 01447 | Interface board assy |
| 9498 396 01448 | 12V power supply |
| 9498 396 01449 | Harness 24V, Y-flex |
| 9498 396 01450 | Harness, head pwr X-flex |
| 9498 396 01451 | Harness, Valve YT-flex |
| 9498 396 01452 | Harness YT org OT-flex |
| 9498 396 01453 | Harness, CUNET Y-flex |
| 9498 396 01454 | Harness, cunet X-flex |
| 9498 396 01455 | Harness, Cunet X-flex2 |
| 9498 396 01456 | Haness, X-PI Y-flex |
| 9498 396 01457 | Harness R-P1 Y-flex |
| 9498 396 01458 | Harness Z R-P1 X-flex |
| 9498 396 01459 | Harness YT-P1 YT-flex |
| 9498 396 01460 | Harness EMG X-flex |
| 9498 396 01461 | Harness EMG Y-flex |
| 9498 396 01462 | FNC Shaft head sub-assy |
| 9498 396 01463 | STD shaft 1 (SF) |
| 9498 396 01464 | Belt, head |
| 9498 396 01465 | Bearing |
| 9498 396 01466 | AC servo motor R |
| 9498 396 01467 | AC servo motor Z |
| 9498 396 01469 | Sensor, Down1/clutch |
| 9498 396 01470 | Sensor, Down 2 |
| 9498 396 01471 | Circuit protector 4 |
| 9498 396 01472 | Sensor, Pos 1 |
| 9498 396 01473 | Sensor, pos 2 |
| 9498 396 01474 | Sensor, head |
| 9498 396 01475 | Sensor, R-org |
| 9498 396 01476 | Multi-max assy |
| 9498 396 01477 | I/O board head assy |
| 9498 396 01478 | Holder index assy |
| 9498 396 01479 | Nozzle 201A |
| 9498 396 01480 | Nozzle 202A |
| 9498 396 01481 | Nozzle 203A |
| 9498 396 01482 | Nozzle 206A |
| 9498 396 01483 | Nozzle 209A |
| 9498 396 01484 | Belt |
| 9498 396 01485 | pulley |
| 9498 396 01486 | Pulley 1, spline |
| 9498 396 01487 | Pulley, motor |
| 9498 396 01488 | Pulley, drive F |
| 9498 396 01489 | Belt |
| 9498 396 01490 | Belt, conveyor |
| 9498 396 01491 | AC servo motor W |
| 9498 396 01492 | Bearing set |
| 9498 396 01493 | Pulley, motor |
| 9498 396 01494 | Pulley, motor |
| 9498 396 01496 | Linear Guide |
| 9498 396 01497 | Belt, moving conveyor |
| 9498 396 01498 | Belt, W-axis |
| 9498 396 01499 | Valve assy, 3 valves |
| 9498 396 01501 | Sensor, main stopper |
| 9498 396 01502 | Regulator assy |
| 9498 396 01503 | Sensor, blow st |
| 9498 396 01504 | Sensor, Sub stopper |
| 9498 396 01505 | Belt, Motor W-axis |
| 9498 396 01506 | Linear guide, Clamp assy |
| 9498 396 01507 | Cylinder, push-up |
| 9498 396 01509 | Sensor, Push-up |
| 9498 396 01511 | Bearing MR148ZZ |
| 9498 396 01512 | Bearing |
| 9498 396 01513 | Sensor conveyor ENT/EXT |
| 9498 396 01514 | Bearing 626ZZ |
| 9498 396 01515 | trackball |
| 9498 396 01516 | spline W-axis |
| 9498 396 01517 | Guide W-axis |
| 9498 396 01518 | AC servo motor W-axis |
| 9498 396 01519 | STD shaft 2 SF |
| 9498 396 01533 | Master amplifier |
| 9498 396 01534 | Sensor, fiber 2 |
| 9498 396 01535 | Single amplifier |
| 9498 396 01536 | Sensor, fiber 1 |
| 9498 396 01537 | Twin amplifier |
| 9498 396 01538 | Sensor, W org |
| 9498 396 01540 | Gripper nozzle 6LG |
| 9498 396 01541 | Gripper nozzle 6LE |
| 9498 396 01542 | Gripper nozzle 6M5 |
| 9498 396 01543 | Bracket 1, Z H1 |
| 9498 396 01544 | Bracket 1,Z H2 |
| 9498 396 01546 | Jig, R fix |
| 9498 396 01547 | Gripper nozzle 6BN |
| 9498 396 01551 | Flex ext. grease gun |
| 9498 396 01556 | locate pin 33.5mm pushin |
| 9498 396 01557 | Leaf spring non-reflect |
| 9498 396 01564 | Light adjuster S |
| 9498 396 01636 | Linear guide board clamp |
| 9498 396 01691 | Element |
| 9498 396 01693 | Block, main stopper |
| 9498 396 01694 | AC servo motor SZ-base |
| 9498 396 01695 | AC servo motor, CX-axis |
| 9498 396 01696 | AC servo motor CY-left |
| 9498 396 01697 | AC servo motor, CY-right |
| 9498 396 01698 | AC servo motor, SY-base |
| 9498 396 01699 | AC servo motor, X-axis |
| 9498 396 01700 | AC servo motor, Y-axis |
| 9498 396 01701 | AC servo motor, W-SQG |
| 9498 396 01702 | DC motor, cleaner head |
| 9498 396 01703 | AC servo motor, Main stp |
| 9498 396 01704 | AC servo motor, Main con |
| 9498 396 01705 | AC servo motor, fixed co |
| 9498 396 01706 | AC servo motor, R-axis |
| 9498 396 01707 | AC servo motor, Z-axis |
| 9498 396 01708 | AC servo motor, Z-assist |
| 9498 396 01709 | Transformer |
| 9498 396 01710 | Spare  relay set |
| 9498 396 01711 | Spare relay |
| 9498 396 01712 | LAMP  (spare) |
| 9498 396 01713 | Cylinder mask |
| 9498 396 01714 | Regulator, edge clamp |
| 9498 396 01715 | Pressure gauge, edge cl |
| 9498 396 01716 | matrix pin assy |
| 9498 396 01717 | O-ring matrix pin |
| 9498 396 01719 | Cyl. valve, blower unit |
| 9498 396 01720 | Pump assy, solvent unit |
| 9498 396 01721 | Vision board, standard |
| 9498 396 01722 | Knob 1,SQG |
| 9498 396 01723 | SQUEEGEE, 400 |
| 9498 396 01726 | Ball plunger |
| 9498 396 01727 | Metal SQG, 350 |
| 9498 396 01728 | Knob 2, SQG |
| 9498 396 01729 | Metal SQG, 400 |
| 9498 396 01730 | Magnet 1, SQG |
| 9498 396 01731 | Metal SQG, 250 |
| 9498 396 01732 | Metal SQG, 300 |
| 9498 396 01733 | Urethane SQG, 250 |
| 9498 396 01734 | Urethane QSG, 300 |
| 9498 396 01736 | Driver board assy |
| 9498 396 01737 | Interface board assy YGP |
| 9498 396 01738 | inline air filter assy |
| 9498 396 01739 | Valve assy, Z axis |
| 9498 396 01740 | I/O board assy |
| 9498 396 01741 | Cover I/O board |
| 9498 396 01742 | Cylinder stencil stopper |
| 9498 396 01743 | I/O chead board assy |
| 9498 396 01744 | Sleeve bearing CY axis |
| 9498 396 01745 | Belt 1, motor Z |
| 9498 396 01746 | Belt 2, motor Z |
| 9498 396 01747 | Cylinder head cleaner |
| 9498 396 01748 | Shaft brake, head clean |
| 9498 396 01749 | Bencot roll, 440 |
| 9498 396 01750 | Bencot, roll 360 |
| 9498 396 01751 | Bencot, roll 260 |
| 9498 396 01752 | Pipe, paper 440 |
| 9498 396 01753 | Pipe, paper 360 |
| 9498 396 01754 | Pipe, paper 260 |
| 9498 396 01755 | Invertor, blower unit |
| 9498 396 01756 | Blower, blower unit |
| 9498 396 01757 | Inline filter element |
| 9498 396 01758 | Solvent filter assy |
| 9498 396 01759 | Tube, Vacuum blower unit |
| 9498 396 01760 | Tape2, CL duct blower |
| 9498 396 01761 | Tube 25, vacuum blower |
| 9498 396 01762 | Vcuum sensor, blower |
| 9498 396 01763 | I/O Shead board assy |
| 9498 396 01765 | Sens. MS interlck Mainst |
| 9498 396 01766 | Sensor, CY axis safety |
| 9498 396 01767 | Sensor, CY escape |
| 9498 396 01768 | Sensor, Z axis L1 |
| 9498 396 01769 | Sensor, Z axis L2 |
| 9498 396 01770 | Sensor, R transfer |
| 9498 396 01771 | Sensor, X transfer |
| 9498 396 01772 | Sensor, Y transfer |
| 9498 396 01773 | Sensor, FIX position |
| 9498 396 01774 | Sensor, Conveyor 1, R |
| 9498 396 01775 | Sensor, conveyor 1, low |
| 9498 396 01776 | Sensor, conveyor 3, L |
| 9498 396 01777 | Sensor, Conveor 3, L |
| 9498 396 01778 | Sensor, conveyor 2, R |
| 9498 396 01779 | Sensor, conveyor 2, L |
| 9498 396 01780 | Sensor, Conveyor 1, L |
| 9498 396 01781 | Sensor, Conveyor 3, R |
| 9498 396 01782 | Sensor, Mask clamp |
| 9498 396 01783 | Sensor, clean H |
| 9498 396 01784 | Sensor, clean L |
| 9498 396 01785 | Sensor, PCB pre H |
| 9498 396 01786 | SEnsor, PCB pre L |
| 9498 396 01787 | Sensor, roll angle |
| 9498 396 01788 | Sensor, PCB VCM |
| 9498 396 01789 | Sensor, SSS head |
| 9498 396 01790 | Sensor, W3 origin |
| 9498 396 01792 | Sensor, CX origin |
| 9498 396 01793 | Sensor, CX over travel |
| 9498 396 01794 | Packing, head spline |
| 9498 396 01795 | Sensor, CY origin |
| 9498 396 01796 | Sensor, CY over-travel |
| 9498 396 01797 | Sensor, SY overtravel |
| 9498 396 01798 | Sensor, SY Origin |
| 9498 396 01799 | Sensor, SZ origin |
| 9498 396 01800 | Sensor, Y origin |
| 9498 396 01801 | Sensor, X origin |
| 9498 396 01802 | Sensor, Z origin |
| 9498 396 01803 | Sensor, R origin |
| 9498 396 01804 | Sensor, edge clamp |
| 9498 396 01805 | Sensor, PU origin |
| 9498 396 01806 | Sensor, mask stopper |
| 9498 396 01807 | Gripper nozzle 6ALB |
| 9498 396 01808 | Sensor, Z axis H |
| 9498 396 01809 | Sensor, back-up |
| 9498 396 01810 | Sensor, Solvent empty |
| 9498 396 01811 | Sensor, CX escape |
| 9498 396 01812 | Sensor, mask 550 |
| 9498 396 01813 | Sensor, mask 750 |
| 9498 396 01814 | Sensor, mask 650 |
| 9498 396 01815 | Sensor, mask 736 |
| 9498 396 01816 | Sensor, solvent check |
| 9498 396 01817 | Inspection camera |
| 9498 396 01818 | Lens 095L |
| 9498 396 01824 | Fiducial light assy |
| 9498 396 01825 | ISP light S1 brd assy |
| 9498 396 01826 | ISP light S2 brd assy |
| 9498 396 01827 | ISP light S3 brd assy |
| 9498 396 01828 | ISP light M1 brd assy |
| 9498 396 01829 | ISP light M2 brd assy |
| 9498 396 01830 | IPS light M3 brd assy |
| 9498 396 01831 | Diffuser 1 |
| 9498 396 01832 | Pressure gauge |
| 9498 396 01833 | Belt 1, W main conveyor |
| 9498 396 01834 | Transfer belt, W main co |
| 9498 396 01835 | Cylinder, main stopper |
| 9498 396 01836 | Belt 1, mainstopper |
| 9498 396 01837 | Belt 2, main stopper |
| 9498 396 01838 | Cylinder, edge clamp |
| 9498 396 01839 | Rotary AC assy, brd stop |
| 9498 396 01840 | Belt, 1 fixed conveyor |
| 9498 396 01841 | Belt 1, exit conveyor |
| 9498 396 01842 | Belt (675-3GT-9) fix |
| 9498 396 01843 | Belt (1137-3GT-9)  ext c |
| 9498 396 01844 | Cylinder, push assy |
| 9498 396 01845 | Vacuum pad, vac assy |
| 9498 396 01846 | Vacuum pad, vac assy |
| 9498 396 01847 | Valve, base assy |
| 9498 396 01848 | Ejector, Z/PU table assy |
| 9498 396 01849 | Filter, ejector Z/PU tab |
| 9498 396 01850 | Belt, SZ frame assy |
| 9498 396 01851 | Valve, SZ frame assy |
| 9498 396 01852 | Stopper, mask SY axis |
| 9498 396 01853 | Cylinder, SQZ head assy |
| 9498 396 01854 | Stopper, ext. stopper |
| 9498 396 01855 | Valve, CX axis assy |
| 9498 396 01858 | cooling fan |
| 9498 396 01859 | Spacer, valve cleaner |
| 9498 396 01860 | Botlle, cleaner |
| 9498 396 01861 | Tube, cleaner |
| 9498 396 01862 | D.CAM cable assy 2M |
| 9498 396 01863 | D.CAM cable assy 6M |
| 9498 396 01903 | Spacer, cage 1.2mm |
| 9498 396 01904 | Spacer, cage 0.8mm |
| 9498 396 01944 | Belt |
| 9498 396 01945 | DC motor assy |
| 9498 396 01946 | Guide |
| 9498 396 01947 | O-ring |
| 9498 396 01948 | O-ring |
| 9498 396 01949 | Sensor assy |
| 9498 396 01950 | Dial gauge |
| 9498 396 01951 | Sequencer assy |
| 9498 396 01952 | NPN/PNP changer board |
| 9498 396 01953 | Harmes TF I/O dip |
| 9498 396 01985 | Circlip (E-ring 0.8mm) |
| 9498 396 02015 | Nozzle 21WC |
| 9498 396 02086 | Guide, board clamp |
| 9498 396 02127 | System unit |
| 9498 396 02128 | System unit |
| 9498 396 02130 | Mantle |
| 9498 396 02131 | Filter unit |
| 9498 396 02133 | Cable duct |
| 9498 396 02134 | Pressure Gauge |
| 9498 396 02135 | Cover 9 |
| 9498 396 02136 | Hinge |
| 9498 396 02137 | Gas Spring |
| 9498 396 02138 | Magnet |
| 9498 396 02139 | Magnet catch |
| 9498 396 02141 | Ball-screw |
| 9498 396 02142 | X-axis guide set |
| 9498 396 02143 | AC Servo Motor |
| 9498 396 02144 | Damper R |
| 9498 396 02145 | Damper F |
| 9498 396 02146 | Cable duct |
| 9498 396 02147 | Y-axis guide set |
| 9498 396 02153 | Ball-screw |
| 9498 396 02154 | Guide set |
| 9498 396 02155 | Cable duct |
| 9498 396 02157 | Ball screw |
| 9498 396 02158 | LM Rail and block assy |
| 9498 396 02159 | Coupling |
| 9498 396 02160 | Cable duct |
| 9498 396 02161 | AC Servo Motor |
| 9498 396 02165 | Ball-screw |
| 9498 396 02166 | Coupling |
| 9498 396 02167 | Coupling |
| 9498 396 02168 | Cable duct |
| 9498 396 02169 | Cable duct |
| 9498 396 02170 | Guide |
| 9498 396 02171 | Guide |
| 9498 396 02172 | Ball-screw |
| 9498 396 02173 | AC Servo Motor |
| 9498 396 02174 | AC Servo Motor |
| 9498 396 02176 | Cylinder |
| 9498 396 02177 | Speed controller |
| 9498 396 02178 | Cylinder |
| 9498 396 02179 | Cleaning kit |
| 9498 396 02180 | Mother board |
| 9498 396 02182 | D.Power board |
| 9498 396 02184 | Servo board |
| 9498 396 02185 | Servo board |
| 9498 396 02186 | Servo board |
| 9498 396 02187 | SW Power DC5V |
| 9498 396 02188 | SW Power DC12V |
| 9498 396 02189 | CAP1 |
| 9498 396 02190 | Backplane board |
| 9498 396 02191 | Fan motor assy |
| 9498 396 02192 | System unit assy |
| 9498 396 02193 | System Power unit |
| 9498 396 02194 | RAS Board assy |
| 9498 396 02195 | Remote I/F board assy |
| 9498 396 02196 | Remote I/F board assy |
| 9498 396 02197 | Vision board |
| 9498 396 02201 | Trackball |
| 9498 396 02203 | Main circuit breaker |
| 9498 396 02204 | Main circuit breaker |
| 9498 396 02205 | Circuit protector |
| 9498 396 02206 | Circuit protector |
| 9498 396 02207 | Circuit protector |
| 9498 396 02208 | Circuit protector |
| 9498 396 02209 | Power transformer |
| 9498 396 02210 | Power transformer |
| 9498 396 02211 | Noise filter |
| 9498 396 02212 | Power supply DC24V |
| 9498 396 02213 | Power supply |
| 9498 396 02214 | Contactor |
| 9498 396 02216 | Fan motor assy |
| 9498 396 02217 | Fan motor assy |
| 9498 396 02218 | Contactor |
| 9498 396 02219 | Safety relay |
| 9498 396 02220 | USB CDrom |
| 9498 396 02222 | Head servo board |
| 9498 396 02224 | Head I/O board |
| 9498 396 02225 | Conveyor I/O board |
| 9498 396 02226 | Terminal board |
| 9498 396 02228 | Head marker |
| 9498 396 02229 | Ballscrew Z axis |
| 9498 396 02230 | Guide Z axis |
| 9498 396 02231 | Bearing |
| 9498 396 02232 | Coupling |
| 9498 396 02233 | Spring, return |
| 9498 396 02234 | Belt |
| 9498 396 02237 | Lens fiducial camera |
| 9498 396 02238 | CCD camera |
| 9498 396 02239 | Fiducial light assy |
| 9498 396 02240 | Vac sensor board |
| 9498 396 02242 | Multi Cam. sub assy |
| 9498 396 02243 | Glass cover light unit |
| 9498 396 02244 | M.Light board set |
| 9498 396 02247 | Nozzle 301 assy |
| 9498 396 02248 | Nozzle 302 assy |
| 9498 396 02254 | Power supply |
| 9498 396 02255 | Circuit protector |
| 9498 396 02256 | Ball-screw W |
| 9498 396 02257 | Linear guide |
| 9498 396 02258 | Belt 2, pulley |
| 9498 396 02259 | cable duct |
| 9498 396 02260 | AC Servo motor |
| 9498 396 02261 | Cylinder (sub stopper) |
| 9498 396 02262 | AMP, Sensor 3 |
| 9498 396 02263 | Sensor |
| 9498 396 02264 | Linear guide |
| 9498 396 02265 | Fiber, sensor 1 |
| 9498 396 02266 | Fiber, sensor 2 |
| 9498 396 02267 | Cylinder PU assy |
| 9498 396 02268 | Valve |
| 9498 396 02269 | Push-up pin |
| 9498 396 02277 | Belt, conveyor |
| 9498 396 02279 | Ball-screw W UL |
| 9498 396 02280 | LM Rail and block assy |
| 9498 396 02281 | Pulley |
| 9498 396 02282 | Spline |
| 9498 396 02283 | AC Servo Motor |
| 9498 396 02284 | Valve |
| 9498 396 02285 | ANC CNTRL board |
| 9498 396 02286 | Side view camera |
| 9498 396 02287 | Valve assy |
| 9498 396 02288 | Sensor assy |
| 9498 396 02289 | Component dumpbox |
| 9498 396 02290 | Wrench assy |
| 9498 396 02291 | Jig, R fix |
| 9498 396 02295 | RAS Disp board assy |
| 9498 396 02302 | SV, light board assy |
| 9498 396 02303 | Waste bin 8pos |
| 9498 396 02304 | Jig, R nozzle |
| 9498 396 02309 | screw, pan head |
| 9498 396 02310 | Bolt levelling |
| 9498 396 02311 | Ball screw |
| 9498 396 02312 | AC Servo motor |
| 9498 396 02313 | Fiber unit |
| 9498 396 02314 | Sensor, station |
| 9498 396 02315 | Harness, fid. camera |
| 9498 396 02316 | AC Servo Motor R1 |
| 9498 396 02317 | AC Servo Motor R2 |
| 9498 396 02319 | AC Servo Motor Z |
| 9498 396 02320 | Camera selector board |
| 9498 396 02323 | Bearing |
| 9498 396 02326 | Spline assy |
| 9498 396 02327 | Spline assy |
| 9498 396 02328 | Bearing |
| 9498 396 02329 | Pulley |
| 9498 396 02330 | Valve |
| 9498 396 02331 | Element |
| 9498 396 02332 | Mantle |
| 9498 396 02333 | Sensor, XORG |
| 9498 396 02334 | Sensor, XOT |
| 9498 396 02335 | Support unit |
| 9498 396 02336 | Support unit |
| 9498 396 02337 | Ball-screw |
| 9498 396 02338 | Sensor, org |
| 9498 396 02339 | Sensor, ot |
| 9498 396 02340 | Bearing, angular |
| 9498 396 02341 | Filter cap |
| 9498 396 02343 | HNS sensor assy SF |
| 9498 396 02344 | FNC shaft spare |
| 9498 396 02345 | SF shaft spare |
| 9498 396 02346 | Speed controller |
| 9498 396 02347 | Cylinder |
| 9498 396 02348 | Cylinder assy (Stopper) |
| 9498 396 02349 | Cylinder assy (Stopper) |
| 9498 396 02350 | Cylinder (Board clamp) |
| 9498 396 02351 | Speed controller |
| 9498 396 02352 | Sensor, W1org |
| 9498 396 02353 | Belt1, conveyor |
| 9498 396 02354 | Sensor, blow st assy |
| 9498 396 02355 | Valve assy |
| 9498 396 02356 | Plate, work |
| 9498 396 02359 | Block, stopper |
| 9498 396 02360 | Cam |
| 9498 396 02361 | Sensor, wait |
| 9498 396 02362 | Sensor, pos2 |
| 9498 396 02363 | Sensor, pos1 |
| 9498 396 02364 | Sensor R org |
| 9498 396 02365 | Sensor N org |
| 9498 396 02366 | Sensor R2 org |
| 9498 396 02370 | Sensor-ampl, sub stop |
| 9498 396 02371 | Setpos-workout1 sensor |
| 9498 396 02372 | Setpos-workout2 sensor |
| 9498 396 02382 | Regulator |
| 9498 396 02385 | Pulley |
| 9498 396 02387 | Belt |
| 9498 396 02388 | Sensor |
| 9498 396 02389 | Pulley |
| 9498 396 02390 | Pulley |
| 9498 396 02391 | Ballscrew |
| 9498 396 02392 | Belt |
| 9498 396 02393 | Sensor |
| 9498 396 02394 | Pulley |
| 9498 396 02396 | Belt |
| 9498 396 02397 | Ballscrew W (440) |
| 9498 396 02398 | HNS, sensor assy FNC |
| 9498 396 02419 | Ejector |
| 9498 396 02420 | Bit |
| 9498 396 02431 | Belt Dx |
| 9498 396 02432 | Head cylinder |
| 9498 396 02433 | Cable duct |
| 9498 396 02434 | Pulley |
| 9498 396 02435 | Speed controller |
| 9498 396 02437 | Belt spline |
| 9498 396 02457 | Caster sATS |
| 9498 396 02458 | Speed controller |
| 9498 396 02459 | Cylinder |
| 9498 396 02461 | Valve |
| 9498 396 02503 | Belt, motor |
| 9498 396 02505 | Pulley 1 |
| 9498 396 02507 | Pulley, tension |
| 9498 396 02606 | Mother board assy |
| 9498 396 02607 | Servo board assy |
| 9498 396 02608 | Servo board assy |
| 9498 396 02609 | System board assy std |
| 9498 396 02610 | System board assy IT |
| 9498 396 02611 | Vision board |
| 9498 396 02612 | Vision board |
| 9498 396 02613 | Remote IF board |
| 9498 396 02614 | Driver power assy |
| 9498 396 02615 | RAS board assy |
| 9498 396 02616 | Back plane board |
| 9498 396 02617 | Cover 9-1 |
| 9498 396 02618 | Cover 9-1 |
| 9498 396 02619 | IO Conveyor board |
| 9498 396 02620 | IO head board |
| 9498 396 02621 | Main breaker |
| 9498 396 02622 | Head servo board |
| 9498 396 02623 | Circuit protector |
| 9498 396 02624 | Power transformer |
| 9498 396 02625 | Regulator |
| 9498 396 02626 | Push up pin unit |
| 9498 396 02627 | Belt |
| 9498 396 02628 | Belt |
| 9498 396 02629 | Ball screw PU |
| 9498 396 02630 | Cylinder mainstopper |
| 9498 396 02631 | Cylinder, substopper |
| 9498 396 02632 | Cylinder, exit stopper |
| 9498 396 02633 | Cylinder, boardclamp |
| 9498 396 02634 | Linear guide |
| 9498 396 02635 | Belt, W axis |
| 9498 396 02636 | Ballscrew |
| 9498 396 02637 | sensor, W1 org |
| 9498 396 02638 | Pulley 1, motor |
| 9498 396 02639 | Spline |
| 9498 396 02640 | Belt1, conveyor |
| 9498 396 02641 | Pulley, conv assy |
| 9498 396 02642 | Sensor, entrance assy |
| 9498 396 02643 | Sensor, wait |
| 9498 396 02644 | Sensor, setpos |
| 9498 396 02645 | Sensor, exit |
| 9498 396 02646 | Lens, fiducial |
| 9498 396 02647 | Harness, fid. camera |
| 9498 396 02648 | Belt 1 |
| 9498 396 02649 | Belt 2 |
| 9498 396 02650 | AC Servo motor |
| 9498 396 02651 | AC Servo Motor |
| 9498 396 02652 | Set screw M4x4 |
| 9498 396 02653 | Head shaft 1 assy |
| 9498 396 02654 | Head shaft 2 assy |
| 9498 396 02655 | Spring return |
| 9498 396 02656 | Set screw M3x2 |
| 9498 396 02657 | O-ring |
| 9498 396 02658 | Bearing |
| 9498 396 02659 | Vac sensor board |
| 9498 396 02660 | Joint |
| 9498 396 02661 | Ejector spare |
| 9498 396 02662 | Bit |
| 9498 396 02663 | Filter cap |
| 9498 396 02664 | Bit cap |
| 9498 396 02665 | Nozzle 303A-314A assy |
| 9498 396 02666 | Nozzle 304A-315A assy |
| 9498 396 02667 | Nozle 306A-317A assy |
| 9498 396 02668 | Nozzle 310A assy |
| 9498 396 02669 | Nozzle 311A assy |
| 9498 396 02670 | Nozzle 312A assy |
| 9498 396 02671 | Nozzle 313A assy |
| 9498 396 02672 | ANC CTRL BOARD ASSY |
| 9498 396 02673 | Sensor blow station assy |
| 9498 396 02674 | Dumpbox |
| 9498 396 02675 | Guide, X-axis |
| 9498 396 02676 | Z Servo unit |
| 9498 396 02677 | R Servo unit |
| 9498 396 02678 | FAN |
| 9498 396 02679 | Sensor, X origin |
| 9498 396 02680 | Sensor, X overtravel |
| 9498 396 02681 | Ballscrew |
| 9498 396 02682 | X-axis guide set |
| 9498 396 02683 | Support unit |
| 9498 396 02684 | Bearing |
| 9498 396 02685 | Ball screw |
| 9498 396 02686 | Guide set, Y-axis |
| 9498 396 02687 | Cable guide |
| 9498 396 02688 | Sensor, Y origin |
| 9498 396 02689 | Sensor, Y over travel |
| 9498 396 02690 | Camera unit |
| 9498 396 02691 | Of. light board assy |
| 9498 396 02692 | Of. SV. Light board assy |
| 9498 396 02693 | Harness, scan flex |
| 9498 396 02694 | Wrench assy |
| 9498 396 02695 | R FIX JIG |
| 9498 396 02696 | Light adjuster |
| 9498 396 02697 | Glass QFP16 with sticker |
| 9498 396 02698 | Power transformer |
| 9498 396 02699 | Circuit breaker 12A |
| 9498 396 02700 | Circuit breaker 20A |
| 9498 396 02701 | Circuit breaker 4A |
| 9498 396 02703 | FDR.station board assy |
| 9498 396 02704 | Picth led board assy |
| 9498 396 02705 | Circuit protector |
| 9498 396 02706 | Noize filter |
| 9498 396 02707 | Power supply |
| 9498 396 02709 | Harness, FES CUNET |
| 9498 396 02710 | Harness, FES PWR |
| 9498 396 02711 | Caster |
| 9498 396 02712 | Spring |
| 9498 396 02713 | Cylinder |
| 9498 396 02714 | Hns, clamp MKY |
| 9498 396 02715 | Hns, clamp power |
| 9498 396 02716 | Sensor, forward |
| 9498 396 02717 | Box, top tape |
| 9498 396 02718 | Cover, top tape box |
| 9498 396 02719 | Block, PO tooth 1 |
| 9498 396 02720 | Screw, flat head tap |
| 9498 396 02721 | Screw, flat head |
| 9498 396 02722 | Tail cover assy |
| 9498 396 02723 | Screw, pan head |
| 9498 396 02724 | Bolt, hex. socket head |
| 9498 396 02725 | Screw, flat head |
| 9498 396 02727 | Tape guide assy |
| 9498 396 02728 | Lever, tape guide R |
| 9498 396 02729 | Lever, tape guide F |
| 9498 396 02730 | Spring, tape guide R |
| 9498 396 02731 | Spring, tape guide F |
| 9498 396 02732 | Shaft 112 |
| 9498 396 02733 | Switch, operation |
| 9498 396 02734 | Dummy splice sensor |
| 9498 396 02735 | Splice sens.8mm |
| 9498 396 02736 | Screw, pan head tap |
| 9498 396 02737 | Set screw M3x3 |
| 9498 396 02738 | Screw, plat hexlobe |
| 9498 396 02739 | Motor, peel |
| 9498 396 02740 | Shaft, idle gear 1 |
| 9498 396 02741 | Screw, flat hexlobe |
| 9498 396 02742 | Screw,stad |
| 9498 396 02743 | Gear, idle P1 |
| 9498 396 02744 | Gear, idle P2 |
| 9498 396 02745 | Gear, idle P3 |
| 9498 396 02746 | Roller, PO 1 |
| 9498 396 02747 | Gear, idle P4 |
| 9498 396 02748 | Gear, idle P5 |
| 9498 396 02749 | Shaft, PO lever 2 |
| 9498 396 02750 | Spring, PO lever |
| 9498 396 02751 | PO lever assy |
| 9498 396 02752 | Connector board |
| 9498 396 02753 | Rail, under |
| 9498 396 02754 | Handle |
| 9498 396 02755 | Tension, wire 1 |
| 9498 396 02756 | Spacer, tension 1 |
| 9498 396 02757 | Spacer, tension 2 |
| 9498 396 02758 | Pin, handle |
| 9498 396 02759 | Wire, unclamp |
| 9498 396 02760 | Spring, tension |
| 9498 396 02761 | Pin, clamp |
| 9498 396 02762 | Spring, clamp |
| 9498 396 02763 | Circlip |
| 9498 396 02764 | Clamp lever assy |
| 9498 396 02765 | Box, top tape |
| 9498 396 02766 | Cover, Topaz tape box |
| 9498 396 02767 | Block, PO tooth |
| 9498 396 02768 | Plate guide 1 |
| 9498 396 02769 | Plate, guide 2 |
| 9498 396 02770 | Tail cover assy |
| 9498 396 02771 | Lever, tape guide R |
| 9498 396 02772 | Lever, tape guide F |
| 9498 396 02773 | Spring, tape guide F |
| 9498 396 02774 | Motor, peel |
| 9498 396 02775 | Gear, idle P1 |
| 9498 396 02776 | Gear, idle P2 |
| 9498 396 02777 | Gear, idle P3 |
| 9498 396 02778 | Gear, idle P4 |
| 9498 396 02779 | Roller, peel off |
| 9498 396 02780 | Sub-roller |
| 9498 396 02781 | Sprin, PO lever |
| 9498 396 02782 | PO lever assy |
| 9498 396 02783 | Handle |
| 9498 396 02784 | Wire, unclamp |
| 9498 396 02785 | Clamp lever assy |
| 9498 396 02786 | Box, top tape |
| 9498 396 02787 | Block, PO tooth |
| 9498 396 02788 | Tail cover assy |
| 9498 396 02789 | Lever, tape guide F |
| 9498 396 02790 | Sub-roller |
| 9498 396 02792 | Shaft, handle support |
| 9498 396 02793 | Ejector – bit type |
| 9498 396 02794 | Terminal board assy |
| 9498 396 02795 | Z-unit assy |
| 9498 396 02796 | Z-unit assy |
| 9498 396 02797 | FDR. CRTL. Board assy |
| 9498 396 02798 | Rail, guide 12P |
| 9498 396 02799 | Guide, feeder under |
| 9498 396 02800 | Fan motor |
| 9498 396 02801 | Harness, F.Ctrl – Feeder |
| 9498 396 02802 | Partitioner |
| 9498 396 02803 | 60-blade spare assy |
| 9498 396 02804 | Cutter upper R, 720 |
| 9498 396 02805 | Cutter lower, 720 |
| 9498 396 02806 | Dust box |
| 9498 396 02807 | Dust box |
| 9498 396 02808 | Tape cutter cylinder |
| 9498 396 02809 | Shock absorber |
| 9498 396 02810 | Cutter valve |
| 9498 396 02811 | 24 blade spare assy |
| 9498 396 02812 | Cutter lower 288 |
| 9498 396 02813 | HNS, pitch up |
| 9498 396 02814 | HNS, pitch down |
| 9498 396 02815 | Hns, pitch set |
| 9498 396 02816 | Scan camera assy |
| 9498 396 02826 | Safety switch |
| 9498 396 02827 | Cylinder clamp |
| 9498 396 02828 | Contactor 2 |
| 9498 396 02830 | Safety relay |
| 9498 396 02831 | Sensor tapecutter |
| 9498 396 02832 | Feeder floating sensor |
| 9498 396 02833 | AC Servo motor |
| 9498 396 02834 | Tape guide 12mm |
| 9498 396 02835 | Tape guide 16mm |
| 9498 396 02847 | Harness, Y-flex X1M |
| 9498 396 02848 | Harness, Y-flex X1P |
| 9498 396 02849 | Harness, XY-flex SCM |
| 9498 396 02850 | Harness, Y-flex SCP |
| 9498 396 02851 | Harness, X-flex PWR EMG |
| 9498 396 02852 | Harness, X-flex SRV |
| 9498 396 02853 | Harness, X-flex SCP |
| 9498 396 02854 | Harness, X-flex CAM Ext |
| 9498 396 02859 | Camera unit |
| 9498 396 02860 | scan axis assy |
| 9498 396 02865 | Metal SQG, 250 |
| 9498 396 02866 | Metal SQG, 300 |
| 9498 396 02867 | Metal SQG, 350 |
| 9498 396 02868 | Metal SQG, 400 |
| 9498 396 02869 | Metal SQG, 440 |
| 9498 396 02903 | Cover 9-1 Front |
| 9498 396 02905 | Cover 9-1 Rear -sATS- |
| 9498 396 02906 | CATCH, MAGNET |
| 9498 396 02907 | RAIL GUIDE |
| 9498 396 02908 | GUIDE,FEEDER UNDER |
| 9498 396 02911 | SENSOR, XORG ASSY |
| 9498 396 02912 | SENSOR, XOT ASSY |
| 9498 396 02913 | Cable guide |
| 9498 396 02914 | Sensor, Yorg assy |
| 9498 396 02915 | SENSOR,YOT ASSY |
| 9498 396 02916 | Sensor pos spare |
| 9498 396 02918 | AC SERVO MOTOR |
| 9498 396 02919 | AC SERVO MOTOR R1 |
| 9498 396 02920 | AC SERVO MOTOR R2 |
| 9498 396 02921 | BEARING |
| 9498 396 02922 | FNC SHAFT HEAD SUB ASSY |
| 9498 396 02925 | STD SHAFT HEAD SUB ASSY |
| 9498 396 02926 | SF SHAFT HEAD SUB ASSY |
| 9498 396 02929 | BEARING |
| 9498 396 02930 | WASHER PLAIN |
| 9498 396 02931 | Single vacuum ejector |
| 9498 396 02932 | Valve |
| 9498 396 02933 | Vacuum sensor board |
| 9498 396 02934 | NOZZLE 305A/316A ASSY |
| 9498 396 02935 | ANC control board assy |
| 9498 396 02936 | PULLEY 2 |
| 9498 396 02937 | BELT 924-3GT-15 |
| 9498 396 02938 | SENSOR, PU ORG |
| 9498 396 02939 | BALL SCREW W -410- |
| 9498 396 02940 | CYLINDER ASSY |
| 9498 396 02941 | CYLINDER, MAIN2. ASSY |
| 9498 396 02942 | BALL SCREW W -460- |
| 9498 396 02943 | SPLINE 1 -410- |
| 9498 396 02944 | SPLINE 1 -460- |
| 9498 396 02945 | PULLEY 1, MOTOR |
| 9498 396 02946 | LM RAIL + BLOCK 15, 430 |
| 9498 396 02947 | LM RAIL + BLOCK 15, 480 |
| 9498 396 02948 | PULLEY |
| 9498 396 02949 | Camera unit |
| 9498 396 02950 | Camera unit |
| 9498 396 02951 | SENSOR, BLOW ST ASSY |
| 9498 396 02952 | SAFETY SWITCH |
| 9498 396 02953 | CUTTER UPPER, 384 |
| 9498 396 02954 | CUTTER LOWER, 384 |
| 9498 396 02955 | SENSOR ASSY, 34X4 |
| 9498 396 02956 | LM RAIL |
| 9498 396 02957 | LM BLOCK, HSR25-L |
| 9498 396 02958 | MOTHER BOARD ASSY |
| 9498 396 02959 | SERVO BOARD ASSY |
| 9498 396 02960 | SERVO BOARD ASSY |
| 9498 396 02961 | REMOTE IF BOARD ASSY |
| 9498 396 02962 | ECOM board |
| 9498 396 02963 | FAN MOTOR ASSY |
| 9498 396 02965 | Dust box |
| 9498 396 02966 | Dust box |
| 9498 396 02967 | Dust box |
| 9498 396 02968 | Power Transformer |
| 9498 396 02969 | Feeder bar adj tool |
| 9498 396 02974 | DUMP ST. MOTOR ASSY |
| 9498 396 02975 | BELT 1 |
| 9498 396 02977 | BELT 2 |
| 9498 396 02978 | REJECT BOARD ASSY |
| 9498 396 02979 | SENSOR ASSY |
| 9498 396 02980 | AC SERVO MOTOR Z1 |
| 9498 396 02981 | AC SERVO MOTOR N |
| 9498 396 02982 | SENSOR R ORG SPARE |
| 9498 396 02983 | SENSOR R2 ORG SPARE |
| 9498 396 02984 | AIR CYLINDER ASSY |
| 9498 396 02985 | SENSOR ANC ASSY |
| 9498 396 02986 | Single camera unit |
| 9498 396 02989 | SENSOR BLOW ST ASSY |
| 9498 396 02990 | Head I/O |
| 9498 396 02991 | Head servo board assy |
| 9498 396 02992 | SPROCKET |
| 9498 396 02993 | SPROCKET |
| 9498 396 02994 | FEEDER BOARD ASSY |
| 9498 396 02995 | PIN LOCATE 1 |
| 9498 396 02996 | LOCATE PIN 2 |
| 9498 396 02997 | BLOCK FRONT |
| 9498 396 02998 | SPROCKET |
| 9498 396 02999 | BOX TOP |
| 9498 396 03009 | COVER, TOP TAPE BOX |
| 9498 396 03010 | BLOCK,P/O TOOTH 1 32mm |
| 9498 396 03011 | BLOCK,P/O TOOTH 1 44mm |
| 9498 396 03012 | BLOCK,P/O TOOTH 1 56mm |
| 9498 396 03013 | BLOCK,P/O TOOTH 1 72mm |
| 9498 396 03014 | TAIL COVER ASSY 32mm |
| 9498 396 03015 | TAIL COVER ASSY 44mm |
| 9498 396 03017 | TAIL COVER ASSY 56mm |
| 9498 396 03018 | TAIL COVER ASSY 72mm |
| 9498 396 03019 | LEVER, TAPE GUIDE F 32mm |
| 9498 396 03020 | LEVER, TAPE GUIDE F 44mm |
| 9498 396 03021 | LEVER, TAPE GUIDE F 56mm |
| 9498 396 03022 | LEVER, TAPE GUIDE F 72mm |
| 9498 396 03024 | ROLLER, PEEL OFF 1 32mm |
| 9498 396 03025 | ROLLER, PEEL OFF 1 44mm |
| 9498 396 03026 | ROLLER, PEEL OFF 1 56-72 |
| 9498 396 03027 | SUB-ROLLER,1 32mm |
| 9498 396 03028 | SUB-ROLLER,1 44mm |
| 9498 396 03029 | SUB-ROLLER,1 56mm |
| 9498 396 03030 | SUB-ROLLER,1 72mm |
| 9498 396 03031 | SHAFT HANDLE 32mm |
| 9498 396 03032 | SHAFT HANDLE 44mm |
| 9498 396 03033 | SHAFT HANDLE 56mm |
| 9498 396 03034 | SHAFT HANDLE 72mm |
| 9498 396 03035 | CIRCLIP |
| 9498 396 03036 | P/O LEVER ASSY 32mm |
| 9498 396 03037 | P/O LEVER ASSY 44mm |
| 9498 396 03038 | P/O LEVER ASSY 56mm |
| 9498 396 03039 | P/O LEVER ASSY 72mm |
| 9498 396 03040 | ROLLER P/O2 |
| 9498 396 03042 | Single valve |
| 9498 396 03043 | Sesnor Dz org |
| 9498 396 03044 | Sensor DZ pos |
| 9498 396 03045 | Sensor, rack 4 set |
| 9498 396 03046 | Sensor, R clamp |
| 9498 396 03047 | Sesnor, plt org |
| 9498 396 03048 | Sensor ent assy |
| 9498 396 03049 | Ball-screw |
| 9498 396 03051 | Calibration tape 8mm |
| 9498 396 03052 | Ballscrew |
| 9498 396 03053 | Cable duct |
| 9498 396 03054 | Sensor, AZ org |
| 9498 396 03055 | Sensor, plt 1 org |
| 9498 396 03056 | Sensor, rack org |
| 9498 396 03057 | Sensor, AZ pos assy |
| 9498 396 03058 | Sensor, RK set assy |
| 9498 396 03059 | Cylinder |
| 9498 396 03060 | Sensor, R clamp 2 |
| 9498 396 03061 | Sensor, plt check assy |
| 9498 396 03062 | Sensor, plt mid assy |
| 9498 396 03063 | Sensor, plt set assy |
| 9498 396 03065 | Calibration tape 12mm |
| 9498 396 03069 | Calibration tape 16mm |
| 9498 396 03070 | Calibration tape 24mm |
| 9498 396 03071 | Calibration tape 32mm |
| 9498 396 03072 | Calibration tape 44mm |
| 9498 396 03073 | Calibration tape 56mm |
| 9498 396 03074 | Calibration tape 72mm |
| 9498 396 03075 | HNS,CAM SEL.A |
| 9498 396 03076 | SHIM 0,1mm |
| 9498 396 03077 | SHIM 0,05mm |
| 9498 396 03078 | SHIM 0,3mm |
| 9498 396 03079 | SHIM 0,02mm |
| 9498 396 03080 | HNS,Y-FLEX H.PWR EMG |
| 9498 396 03081 | HNS,FID CAMERA 1 |
| 9498 396 03082 | HNS,Y-FLEX SRV |
| 9498 396 03083 | HNS,X-FLEX SRV |
| 9498 396 03084 | HNS,Y-FLEX C.SEL PW |
| 9498 396 03085 | HNS,Y-FLEX X1M |
| 9498 396 03086 | HNS,Y-FLEX YORG OT |
| 9498 396 03087 | HNS,X-FLEX FID1 |
| 9498 396 03088 | HNS,X-FLEX S.VIEW |
| 9498 396 03089 | Feeder cntrl board |
| 9498 396 03094 | Head I/O |
| 9498 396 03107 | Ejector |
| 9498 396 03133 | BELT 1 |
| 9498 396 03134 | BELT 2 |
| 9498 396 03135 | VAC5 SENS BRD ASSY |
| 9498 396 03136 | CYLINDER,ANC ASSY |
| 9498 396 03137 | Servo board |
| 9498 396 03138 | Z R SERVO UNIT ASSY |
| 9498 396 03139 | Dust box |
| 9498 396 03141 | Sensor, dx safe assy |
| 9498 396 03155 | Coupling Z-axis |
| 9498 396 03156 | Magnet |
| 9498 396 03157 | Pallet M.Assy |
| 9498 396 03158 | CYLIDER LAT L ASSY |
| 9498 396 03159 | Belt |
| 9498 396 03160 | Belt motor |
| 9498 396 03162 | GUIDE CABLE |
| 9498 396 03163 | SENSOR HOOK CHK ASSY |
| 9498 396 03225 | Inverter |
| 9498 396 03226 | Blow motor |
| 9498 396 03227 | Noize filter assy |
| 9498 396 03229 | catch magnet |
| 9498 396 03230 | Cover 9-1 |
| 9498 396 03231 | Spring, SZ |
| 9498 396 03232 | SZ Axis guide assy |
| 9498 396 03233 | Load cell assy |
| 9498 396 03234 | Belt, SZ |
| 9498 396 03235 | Duct, cable SZ |
| 9498 396 03236 | Camera selector |
| 9498 396 03237 | Sensor assy |
| 9498 396 03238 | Guide SY |
| 9498 396 03239 | Ball screw, SY axis |
| 9498 396 03240 | Cable duct, SY |
| 9498 396 03241 | Sensor assy |
| 9498 396 03242 | TAC select |
| 9498 396 03243 | TAC valve |
| 9498 396 03244 | Cylinder press |
| 9498 396 03245 | Sensor assy |
| 9498 396 03246 | Sensor assy |
| 9498 396 03247 | Guide, Y |
| 9498 396 03248 | Ball screw, Y axis |
| 9498 396 03249 | Guide X centor |
| 9498 396 03250 | Guide, X |
| 9498 396 03251 | Bearing |
| 9498 396 03252 | R coupling |
| 9498 396 03253 | Ball screw |
| 9498 396 03254 | AC Servo Motor |
| 9498 396 03255 | Bearing |
| 9498 396 03256 | Ball screw |
| 9498 396 03257 | Pulley 2 |
| 9498 396 03258 | Pulley 1, motor Z |
| 9498 396 03259 | Pulley 1 |
| 9498 396 03260 | Bearing |
| 9498 396 03261 | Bearing |
| 9498 396 03262 | Belt 1, motor Z |
| 9498 396 03263 | Ejector |
| 9498 396 03264 | Spring |
| 9498 396 03265 | Ball screw, PU |
| 9498 396 03266 | Guide PU |
| 9498 396 03267 | Bearing |
| 9498 396 03268 | Bearing |
| 9498 396 03271 | Coupling, X-axis |
| 9498 396 03272 | Gear 1 |
| 9498 396 03273 | Gear 2 |
| 9498 396 03274 | Harmonic drive, 3S |
| 9498 396 03275 | O-ring |
| 9498 396 03276 | O-ring |
| 9498 396 03277 | Bearing |
| 9498 396 03278 | Sensor assy |
| 9498 396 03280 | Metal squeegee 250mm |
| 9498 396 03281 | Metal squeegee 300mm |
| 9498 396 03282 | Metal squeegee 350mm |
| 9498 396 03283 | Metal squeegee 400mm |
| 9498 396 03284 | Metal squegee 440mm |
| 9498 396 03285 | Metal squeegee 530mm |
| 9498 396 03286 | Metal squeegee 530mm |
| 9498 396 03287 | Urethane squeegee 250mm |
| 9498 396 03288 | Urethane squeegee 300mm |
| 9498 396 03289 | Urethane squeegee 350mm |
| 9498 396 03290 | Urethane squeegee 400mm |
| 9498 396 03291 | urethane squeegee 440mm |
| 9498 396 03292 | Urethane squeegee 530mm |
| 9498 396 03293 | Bearing |
| 9498 396 03294 | Brake magnetic assy |
| 9498 396 03295 | Sensor assy |
| 9498 396 03296 | Sensor assy |
| 9498 396 03297 | PNP changer assy |
| 9498 396 03298 | PUMP |
| 9498 396 03299 | Spring 2 |
| 9498 396 03300 | Pipe, paper 530 |
| 9498 396 03301 | Bencot, roll 530 |
| 9498 396 03305 | Coupling |
| 9498 396 03306 | Guide |
| 9498 396 03307 | Cable duct |
| 9498 396 03308 | Fiducial light assy |
| 9498 396 03309 | CCD camera |
| 9498 396 03310 | Lens, fiducial |
| 9498 396 03311 | Cylinder 1, MS |
| 9498 396 03312 | Guide |
| 9498 396 03313 | Cylinder 2, MS |
| 9498 396 03314 | Sensor. M-ST low assy |
| 9498 396 03315 | Sensor, PCB pos assy |
| 9498 396 03316 | Light fiber |
| 9498 396 03317 | CCD camera |
| 9498 396 03318 | Lens, inspection |
| 9498 396 03319 | Insp. light assy |
| 9498 396 03320 | Belt, W |
| 9498 396 03321 | Belt 216-3GT-9 |
| 9498 396 03323 | Sensor, pin interl. assy |
| 9498 396 03324 | Sensor, MS.interl. assy |
| 9498 396 03325 | Pulley 1, motor |
| 9498 396 03326 | Coupling |
| 9498 396 03327 | Belt 501-3GT-9 |
| 9498 396 03329 | Bearing |
| 9498 396 03330 | Transfer belt W2 |
| 9498 396 03331 | Rotary AC |
| 9498 396 03332 | Sensor conv assy |
| 9498 396 03333 | Cylinder, edge clamp |
| 9498 396 03334 | Cable duct |
| 9498 396 03335 | Bel 633-3GT-9 |
| 9498 396 03336 | Pulley 1, motor |
| 9498 396 03337 | Transfer belt W1 |
| 9498 396 03338 | Sensor, ent-st assy |
| 9498 396 03339 | Cylinder |
| 9498 396 03340 | Sensor conv assy |
| 9498 396 03341 | Guide press |
| 9498 396 03342 | Cylinder, press |
| 9498 396 03343 | Sensor press assy |
| 9498 396 03345 | Servo board assy |
| 9498 396 03346 | Remote IF board assy |
| 9498 396 03347 | IO Conveyor board assy |
| 9498 396 03348 | Fan motor assy |
| 9498 396 03349 | Temp sensor assy |
| 9498 396 03350 | Float sw assy |
| 9498 396 03356 | POWER TRANSFORMER |
| 9498 396 03441 | COVER 9-1 STD |
| 9498 396 03442 | COVER 9-3 |
| 9498 396 03443 | SENSOR F1 R1 FWD ASSY |
| 9498 396 03444 | SENSOR, FEE. FLT. ASSY |
| 9498 396 03445 | GUIDE, X AXIS |
| 9498 396 03446 | SENSOR XB ORG ASSY |
| 9498 396 03447 | SENSOR XB OT ASSY |
| 9498 396 03449 | Ball screw |
| 9498 396 03450 | SENSOR YAB ORG ASSY |
| 9498 396 03451 | SENSOR YAB OT ASSY |
| 9498 396 03452 | SENSOR Y SAFE ASSY |
| 9498 396 03453 | GUIDE SET Y AXIS |
| 9498 396 03454 | MOTOR Y AXIS |
| 9498 396 03455 | FAN MOTOR ASSY |
| 9498 396 03456 | AC SERVO MOTOR |
| 9498 396 03457 | AC SERVO MOTOR |
| 9498 396 03460 | Joint |
| 9498 396 03461 | SPRING RETURN |
| 9498 396 03463 | Z UNIT ASSY |
| 9498 396 03464 | SC MOTOR ASSY |
| 9498 396 03467 | HNS SCAN FLEX |
| 9498 396 03468 | CYLINDER ANC ASSY |
| 9498 396 03469 | BELT 291-3GT-15 |
| 9498 396 03470 | BELT 927-3GT-15 |
| 9498 396 03471 | SENSOR 1-1 |
| 9498 396 03472 | BELT 1335-3GT-15 |
| 9498 396 03473 | SENSOR PU2 ORG ASSY |
| 9498 396 03474 | GUIDE |
| 9498 396 03475 | CYLINDER MAIN 1 ASSY |
| 9498 396 03476 | CYLINDER MAIN 2-1 ASSY |
| 9498 396 03477 | CYLINDER MAIN 2-2 ASSY |
| 9498 396 03478 | CYLINDER SUB ST ASSY |
| 9498 396 03479 | SENSOR W1 ORG ASSY |
| 9498 396 03480 | BELT 882-3GT-9 |
| 9498 396 03481 | PULLEY ASSY |
| 9498 396 03482 | TENSIONER 1 ASSY |
| 9498 396 03483 | PULLEY CONV ASSY |
| 9498 396 03484 | PULLEY CONV ASSY |
| 9498 396 03485 | BELT 1 CONVEYOR |
| 9498 396 03486 | BELT 222-3GT-9 |
| 9498 396 03487 | BELT 1 CONVEYOR |
| 9498 396 03488 | PULLEY: P30-3GT |
| 9498 396 03489 | PULLEY: P30-3GT |
| 9498 396 03490 | BELT 900-3GT-9 |
| 9498 396 03491 | PULLEY: P50-3GT |
| 9498 396 03492 | PULLEY: P25-3GT |
| 9498 396 03493 | BELT 1722-3GT-9 |
| 9498 396 03494 | PULLEY ASSY |
| 9498 396 03495 | BEARING |
| 9498 396 03496 | DUCT, CABLE |
| 9498 396 03497 | DUCT, CABLE |
| 9498 396 03498 | SENSOR W2 ORG ASSY |
| 9498 396 03499 | SENSOR U2 ORG ASSY |
| 9498 396 03500 | BELT CONVEYOR |
| 9498 396 03501 | BELT 333-3GT-9 |
| 9498 396 03502 | BELT CONVEYOR |
| 9498 396 03503 | PULLEY 1 MOTOR |
| 9498 396 03504 | BELT CONVEYOR |
| 9498 396 03505 | SENSOR ENT ASSY |
| 9498 396 03506 | SENSOR CV1 ASSY |
| 9498 396 03513 | SENSOR POS1 ASSY |
| 9498 396 03514 | SENSOR CVE ENT ASSY |
| 9498 396 03515 | SENSOR POS2 ASSY |
| 9498 396 03516 | SENSOR CV2 ASSY |
| 9498 396 03517 | SENSOR EXIT ASSY |
| 9498 396 03518 | Camera and light assy |
| 9498 396 03519 | Cover glass |
| 9498 396 03520 | M light brd set |
| 9498 396 03521 | SENSOR BLOW ST ASSY |
| 9498 396 03522 | SENSOR CUT CL ASSY |
| 9498 396 03523 | MOTHER BOARD ASSY |
| 9498 396 03525 | SERVO BOARD ASSY |
| 9498 396 03526 | VISION BOARD ASSY |
| 9498 396 03527 | FAN MOTOR ASSY |
| 9498 396 03528 | REMOTE IF BOARD ASSY |
| 9498 396 03529 | REMOTE IF BOARD ASSY |
| 9498 396 03530 | MAIN SWITCH |
| 9498 396 03531 | FAN MOTOR ASSY |
| 9498 396 03532 | FAN MOTOR ASSY |
| 9498 396 03533 | FAN MOTOR ASSY |
| 9498 396 03534 | FAN MOTOR ASSY |
| 9498 396 03535 | MAIN BREAKER |
| 9498 396 03536 | Transformer |
| 9498 396 03537 | Transformer |
| 9498 396 03538 | Circuit breaker |
| 9498 396 03539 | Head Servo board |
| 9498 396 03540 | Head IO |
| 9498 396 03541 | Power supply 24V |
| 9498 396 03542 | Power supply 48V |
| 9498 396 03543 | Circuit breaker 5A |
| 9498 396 03544 | Circuit breaker 15A |
| 9498 396 03545 | Circuit breaker 20A |
| 9498 396 03546 | Circuit breaker 3A |
| 9498 396 03547 | CIRCUIT PROTECTOR, 2P |
| 9498 396 03548 | CIRCUIT PROTECTOR, 2P |
| 9498 396 03588 | BELT 1,CONVEYOR |
| 9498 396 03589 | Camera and light unit |
| 9498 396 03622 | Air joint |
| 9498 396 03623 | Shaft 1, spare |
| 9498 396 03624 | Shaft 2, spare |
| 9498 396 03625 | Shaft 1, spare |
| 9498 396 03641 | Stator set |
| 9498 396 03642 | Tape, linear scale |
| 9498 396 03643 | Head, linear scale |
| 9498 396 03644 | Fin |
| 9498 396 03648 | Sensor plt check assy |
| 9498 396 03649 | Sensor plt mid assy |
| 9498 396 03650 | Sensor plt set assy |
| 9498 396 03651 | Sensor sATS safe assy |
| 9498 396 03652 | Safety switch assy |
| 9498 396 03655 | Nozzle 307A-318A assy |
| 9498 396 03656 | ANC CTRL Board assy |
| 9498 396 03659 | Camera and light assy |
| 9498 396 03660 | SERVO BOARD ASSY |
| 9498 396 03661 | STAY,SPRING FIX |
| 9498 396 03662 | Jig, plate |
| 9498 396 03663 | Magnet base jig assy |
| 9498 396 03664 | Jig, scale |
| 9498 396 03665 | Jig, linear 0.90 |
| 9498 396 03666 | Jig, linear 0.95 |
| 9498 396 03667 | Jig, linear 1.00 |
| 9498 396 03668 | Jig, handle |
| 9498 396 03669 | Thickness gauge 0.8 |
| 9498 396 03670 | Thickness gauge 0.9 |
| 9498 396 03671 | Thickness gauge 1.0 |
| 9498 396 03672 | Jig, plate |
| 9498 396 03673 | COVER 9-1 sATS |
| 9498 396 03674 | COVER 9-3 sATS |
| 9498 396 03675 | FDR.CTRL.BOARD ASSY |
| 9498 396 03676 | RAIL GUIDE 12P |
| 9498 396 03677 | BELT 1650-3GT-15 |
| 9498 396 03678 | SENSOR PU1 ORG ASSY |
| 9498 396 03679 | CYL L1 MAIN ST1 ASSY |
| 9498 396 03680 | CYL L1 MAIN ST1 ASSY |
| 9498 396 03681 | CYL L1 MAIN ST1 ASSY |
| 9498 396 03682 | CYL L1 MAIN ST1 ASSY |
| 9498 396 03683 | BELT 1,CONVEYOR |
| 9498 396 03684 | BELT 1,CONVEYOR |
| 9498 396 03685 | BELT 1722-3GT-9 |
| 9498 396 03686 | BALL SCREW W |
| 9498 396 03687 | SENSOR W1 ORG ASSY |
| 9498 396 03689 | SENSOR L1 ENT ASSY |
| 9498 396 03690 | SEN.L1 WORK OUT ASSY |
| 9498 396 03691 | SEN.L1 WAIT POS ASSY |
| 9498 396 03692 | SEN.L1 POS1 ASSY |
| 9498 396 03693 | SENSOR L1 EXIT ASSY |
| 9498 396 03694 | SEN.L1 POS2 ASSY |
| 9498 396 03695 | TAPE CUTTER CYL. |
| 9498 396 03696 | LM GUIDE |
| 9498 396 03697 | LM BLOCK HSR20-L |
| 9498 396 03698 | CUTTER UPPER,14 |
| 9498 396 03699 | CUTTER LOWER,168 |
| 9498 396 03700 | TAPE CUTTER CYL |
| 9498 396 03701 | SEN.TAPE CUT ASSY |
| 9498 396 03702 | IO CONV. BOARD ASSY |
| 9498 396 03718 | Leveling bolt assy |
| 9498 397 00236 | SYSTEM CONTROLLER |
| 9965 000 00782 | MIST FILTER (MF400-A) |
| 9965 000 00786 | BOLT HEX M2X0.4X6 |
| 9965 000 00787 | NOZZLE ARM ASSY |
| 9965 000 00788 | MULTI CYLINDER LEFT |
| 9965 000 00798 | BELT SPLINE |
| 9965 000 01329 | COLLAR NOZZLE |
| 9965 000 01330 | BOLT HEXAGON SOCKET M2X3 |
| 9965 000 01331 | NOISE FILTER |
| 9965 000 01332 | SENSOR HEAD ASSY DOWN |
| 9965 000 01334 | SPRING FOR NOZZLE 73F |
| 9965 000 02113 | CABLE X DUCT |
| 9965 000 02118 | TAPE 2 CABLE X DUCT |
| 9965 000 02119 | COVER DUCT ASSY |
| 9965 000 02121 | HOLDER L |
| 9965 000 02122 | HOLDER R |
| 9965 000 02237 | BEARING – NSK |
| 9965 000 02259 | LOCATE PIN |
| 9965 000 02260 | CABLE X DUCT |
| 9965 000 02261 | TAPE CABLE X DUCT |
| 9965 000 02262 | TAPE 2 CABLE X DUCT |
| 9965 000 02263 | CONICAL SPRING WASHER |
| 9965 000 02264 | BEARING |
| 9965 000 02265 | HARNESS 8-11 |
| 9965 000 02266 | HARNESS 8-15 |
| 9965 000 02737 | Kit, grease gun THK MG70 |
| 9965 000 02738 | THK EXTENSION TYPE N FOR |
| 9965 000 02766 | EXTENSION TYPE P FOR THK |
| 9965 000 02767 | EXTENSION TYPE L FOR THK |
| 9965 000 02768 | EXTENSION TYPE U FOR THK |
| 9965 000 02775 | EXTENSION TYPE H FOR THK |
| 9965 000 02776 | COVER9 REAR SIDE PLASTIC |
| 9965 000 02777 | NOZZLE 73A |
| 9965 000 02778 | HOLDER INDEX ASSY |
| 9965 000 02779 | BRACKET LASER |
| 9965 000 02780 | LASER HOLDER |
| 9965 000 02781 | SHORT GREEN LEVER |
| 9965 000 02782 | CASE 1 LONG SIDE OPENING |
| 9965 000 02783 | CASE1 SHORT SIDE OPENING |
| 9965 000 02784 | SIDE LIGHT ASSY |
| 9965 000 02786 | LOCATE PIN 26MM |
| 9965 000 02787 | CAMERA CABLE 1.7M |
| 9965 000 02789 | CYLINDER |
| 9965 000 02790 | MOTOR ASSY 6 CONV. MOTOR |
| 9965 000 02791 | SLEEVE |
| 9965 000 02792 | NUT, LOCK |
| 9965 000 03303 | AIR SOCKET 1 |
| 9965 000 03304 | CYLINDER |
| 9965 000 03305 | GUIDE |
| 9965 000 03306 | SPRING |
| 9965 000 03307 | METAL PIECE (PAD) |
| 9965 000 03309 | COUPLING,AIR INLET1 ASSY |
| 9965 000 03310 | SENSOR 1-3 |
| 9965 000 03311 | SENSOR 1-12 ASSY |
| 9965 000 03312 | HARNESS 22-2 |
| 9965 000 03313 | SWITCH (NON-STOP FEEDER) |
| 9965 000 03319 | TOOL |
| 9965 000 03801 | PLUG HEAD 2-4-6-8- |
| 9965 000 03802 | SHAFT NOZZLE HEAD |
| 9965 000 03803 | POWER SUPPLY 12V TYPE |
| 9965 000 03806 | VALVE |
| 9965 000 03807 | VALVE |
| 9965 000 03808 | VALVE |
| 9965 000 03810 | SENSOR 4 ASSY |
| 9965 000 03811 | SENSOR 3 ASSY |
| 9965 000 03812 | SENSOR 3 ASSY |
| 9965 000 03813 | SENSOR 3 ASSY |
| 9965 000 03875 | CIRCUIT PROTECTOR |
| 9965 000 03876 | GUIDE MONITOR |
| 9965 000 03877 | VALVE |
| 9965 000 03879 | SPRING |
| 9965 000 04352 | CUP BALL |
| 9965 000 04436 | PIN LOCATE |
| 9965 000 04437 | GEAR N4 |
| 9965 000 04438 | COLLAR BEARING |
| 9965 000 04479 | BUSH, LOCATE PIN |
| 9965 000 04480 | GEAR 2, BEVEL |
| 9965 000 04481 | GEAR 1, BEVEL |
| 9965 000 04483 | SHAFT BLOCK |
| 9965 000 04484 | SPRING, LOCATE PIN |
| 9965 000 04485 | PLUG AIR |
| 9965 000 04486 | BODY/HOUSING NOZZLE |
| 9965 000 04488 | STOPPER SEALING |
| 9965 000 04489 | COLLAR SHAFT |
| 9965 000 04490 | SPLINE HEAD ASSY |
| 9965 000 04491 | GUIDE, LINEAR, HEAD |
| 9965 000 04492 | SET PIECE LOCK |
| 9965 000 04533 | PIPE AIR |
| 9965 000 04534 | NUT LOCK |
| 9965 000 04535 | GEAR MOTOR R |
| 9965 000 04536 | GEAR, HEAD R |
| 9965 000 04537 | SPRING RETURN |
| 9965 000 04538 | JOINT |
| 9965 000 04539 | JOINT |
| 9965 000 04749 | GUIDE, LINEAR, Z-AXIS |
| 9965 000 04750 | MOTOR, AC SERVO, FOR R |
| 9965 000 04751 | EJECTOR, (AME07-E2-11W) |
| 9965 000 04752 | LENS 60(FOR 54MM CAMERA) |
| 9965 000 04753 | SPRING NOZZLE |
| 9965 000 04754 | O-RING (SS-065) |
| 9965 000 04755 | NOZZLE HOLDER ASSY |
| 9965 000 04756 | NOZZLE 66F ASSY |
| 9965 000 04757 | NOZZLE 65F ASSY |
| 9965 000 04758 | NOZZLE 64F ASSY |
| 9965 000 04759 | NOZZLE 63F ASSY |
| 9965 000 04761 | NOZZLE 62F ASSY |
| 9965 000 04762 | NOZZLE 61F ASSY |
| 9965 000 04763 | SET SCREWS M4X5 |
| 9965 000 04764 | SCREW M4X3 |
| 9965 000 04766 | SCREW M3X3 |
| 9965 000 04767 | AC SERVO MOTOR |
| 9965 000 04768 | PIN SPRING |
| 9965 000 04769 | PIN SPRING (D 1.0) |
| 9965 000 04770 | SENSOR 1 ASSY (L=400) |
| 9965 000 04771 | SENSOR 4 ASSY (L=500) |
| 9965 000 04772 | SENSOR 4 ASSY (L=450) |
| 9965 000 04773 | SENSOR 3 ASSY (L=500) |
| 9965 000 04775 | PRESSURE SENSOR ASSY |
| 9965 000 04785 | BEARING (6705LLF) |
| 9965 000 04786 | BEARING (6704LLF) |
| 9965 000 04787 | BEARING (WBC7-13ZZA) |
| 9965 000 04791 | BEARING (WBC5-9ZZA) |
| 9965 000 04792 | BEARING (79M8ADF) |
| 9965 000 04793 | PACKING (KSYA-4) |
| 9965 000 04794 | PACKING (KSYA-22) |
| 9965 000 04795 | PACKING (KSYP-11) |
| 9965 000 04796 | PACKING (KSYA-7) |
| 9965 000 04797 | PACKING (KSYA-3) |
| 9965 000 04800 | CIRCLIP |
| 9965 000 04801 | WASHER SEAL |
| 9965 000 04803 | O-RING (SS-048) |
| 9965 000 04804 | O-RING (SS-025) |
| 9965 000 04805 | O-RING (SS-038) |
| 9965 000 04806 | PLUG ASSY |
| 9965 000 04807 | SHIM CUP |
| 9965 000 04808 | SHIM CUP |
| 9965 000 04809 | SHIM BEARING |
| 9965 000 04810 | SHIM BEARING |
| 9965 000 04811 | SHIM HOLDER |
| 9965 000 04812 | SHIM HOLDER |
| 9965 000 04813 | SHIM HOLDER |
| 9965 000 04814 | PULLEY N ASSY |
| 9965 000 04815 | PULLEY SHAFT N |
| 9965 000 04816 | BELT N-AXIS |
| 9965 000 04817 | GEAR N1 |
| 9965 000 04818 | SPLINE INDEX ASSY |
| 9965 000 04819 | WASHER BEARING |
| 9965 000 04820 | WASHER BEARING |
| 9965 000 04822 | COLLAR BEARING |
| 9965 000 04823 | HOLDER BEARING |
| 9965 000 05404 | EJECTOR |
| 9965 000 05405 | VALVE A041E1-11-PSL-48W |
| 9965 000 05406 | HOLDER NOZZLE |
| 9965 000 05407 | NOZZLE BLOCK ASSEMBLY |
| 9965 000 05408 | AIR PLUG ASSEMBLY |
| 9965 000 05409 | SEAL STOPPER ASSEMBLY |
| 9965 000 05410 | NOZZLE GREASE GUN |
| 9965 000 05411 | PLATE CLAMP (METAL) |
| 9965 000 05421 | BALL (D 1.5) |
| 9965 000 05423 | PLATE CLAMP (METAL) |
| 9965 000 05439 | SUPPORT UNIT |
| 9965 000 05440 | PIN WRENCH ASSY |
| 9965 000 05441 | JIG PIN R |
| 9965 000 05443 | BRACKET SUB STOPPER |
| 9965 000 05944 | SCREW M4X10 |
| 9965 000 05945 | JOINT |
| 9965 000 05946 | GUIDE BLOCK, L |
| 9965 000 05947 | GUIDE BLOCK, R |
| 9965 000 05948 | LOCATE PIN, B |
| 9965 000 05949 | LOCATE PIN, A |
| 9965 000 05950 | JOINT |
| 9965 000 05951 | AIR SPEED CONTROLLER |
| 9965 000 05952 | HARNESS 22-4 |
| 9965 000 05953 | SPRING |
| 9965 000 05954 | AIR PILOTED VALVE |
| 9965 000 05956 | CABLE DUCT |
| 9965 000 06007 | BELT |
| 9965 000 06012 | PIN 2 LOCATE |
| 9965 000 06013 | CYLINDER ASSY |
| 9965 000 06020 | GEAR |
| 9965 000 06021 | BEARING |
| 9965 000 06023 | COLLAR |
| 9965 000 06024 | PULLEY |
| 9965 000 06027 | BEARING |
| 9965 000 06037 | PULLEY |
| 9965 000 06078 | JOINT (M-5ALU-4) |
| 9965 000 06082 | LEVELING BOLT |
| 9965 000 06084 | TAPE X DUCT |
| 9965 000 06085 | TAPE 2 X DUCT |
| 9965 000 06086 | TAPE 3 DUCT |
| 9965 000 06087 | COVER DUCT |
| 9965 000 06093 | WASHER SPRING |
| 9965 000 06094 | TAPE Y AXIS |
| 9965 000 06095 | TAPE Y DUCT |
| 9965 000 06096 | TAPE 2 Y DUCT |
| 9965 000 06097 | TAPE 3 Y DUCT |
| 9965 000 06098 | COIL SPRING |
| 9965 000 06099 | OIL SEAL |
| 9965 000 06100 | SPACER |
| 9965 000 06108 | COLLAR BEARING |
| 9965 000 06109 | JOINT CYLINDER |
| 9965 000 06110 | COLLAR CLAMP PLATE |
| 9965 000 06112 | HARNESS 302 |
| 9965 000 06113 | HARNESS 1-15 |
| 9965 000 06114 | HARNESS 5-8 |
| 9965 000 06118 | SPEED CONTROLLER |
| 9965 000 06122 | JOINT |
| 9965 000 06129 | COLLAR CONVEYOR |
| 9965 000 06136 | SENSOR 1-3 |
| 9965 000 06151 | DRIVER BOARD |
| 9965 000 06679 | VALVE |
| 9965 000 07106 | HARNESS 1-1 (EMG-LCS) |
| 9965 000 07110 | HARNESS 2-2 |
| 9965 000 07111 | HARNESS 2-2 |
| 9965 000 07112 | HARNESS 8-11 |
| 9965 000 07113 | HARNESS, COVER LIMIT |
| 9965 000 07289 | CABLE DUCT METAL |
| 9965 000 07594 | Spline assy |
| 9965 000 07769 | FILTER CAP |
| 9965 000 07776 | DUMP BOX |
| 9965 000 07777 | VACUUM PAD, STD |
| 9965 000 07826 | CONVEYOR COVER, PLASTIC |
| 9965 000 07827 | NOZZLE 51-SP |
| 9965 000 07927 | MIST FILTER SAPPHIRE |
| 9965 000 07928 | AIR FILTER SAPPHIRE |
| 9965 000 08086 | MIST FILTER ELEMENT |
| 9965 000 08810 | WASTE BIN (20 POS) |
| 9965 000 08811 | HARNESS, ITF-2 |
| 9965 000 08812 | HARNESS, ITF-4 |
| 9965 000 08813 | JOINT |
| 9965 000 08814 | JOINT |
| 9965 000 08815 | VISION MONITOR |
| 9965 000 08816 | COVER DOOR TOPAZ-XI |
| 9965 000 09012 | LEVELING BOLT ASSY |
| 9965 000 09013 | MIST FILTER (MF400-A) |
| 9965 000 09014 | DAMPER 27 ASSY |
| 9965 000 09015 | DAMPER 120 ASSY |
| 9965 000 09018 | DAMPER 14 ASSY |
| 9965 000 09019 | DAMPER 54 ASSY |
| 9965 000 09020 | AC SERVO MOTOR |
| 9965 000 09021 | KEYBOARD-E |
| 9965 000 09022 | MONITOR LCD |
| 9965 000 09023 | MOUSE |
| 9965 000 09024 | PROGRAM UNIT |
| 9965 000 09025 | PLASTIC HOLDER |
| 9965 000 09026 | SWITCHER BOARD ASSY |
| 9965 000 09027 | SAFETY SWITCH |
| 9965 000 09028 | SAFETY SWITCH KEY |
| 9965 000 09029 | POWER TRANSFORMER |
| 9965 000 09030 | CONNECTION BOARD ASSY |
| 9965 000 09031 | CONSOLE EMULATOR BOX |
| 9965 000 09032 | CONTACTOR 2 |
| 9965 000 09033 | HARNESS |
| 9965 000 09034 | HARNESS |
| 9965 000 09035 | HARNESS |
| 9965 000 09036 | HARNESS |
| 9965 000 09037 | HARNESS |
| 9965 000 09038 | HARNESS |
| 9965 000 09039 | HARNESS |
| 9965 000 09040 | SWITCH |
| 9965 000 09041 | HARNESS |
| 9965 000 09042 | EJECTOR ASSY |
| 9965 000 09043 | PULLEY R MOTOR |
| 9965 000 09044 | BELT R MOTOR |
| 9965 000 09045 | AC SERVO MOTOR |
| 9965 000 09046 | AC SERVO MOTOR |
| 9965 000 09047 | PIN LOCATE |
| 9965 000 09049 | BEVEL-GEAR 1 |
| 9965 000 09050 | CAM |
| 9965 000 09051 | PIN,CAM |
| 9965 000 09052 | WASHER |
| 9965 000 09053 | MARKER PIN |
| 9965 000 09054 | GEAR 1 |
| 9965 000 09055 | BELT,HEAD |
| 9965 000 09056 | GEAR 2 |
| 9965 000 09057 | PULLEY |
| 9965 000 09058 | SENSOR,3:EE-SX872P |
| 9965 000 09059 | CCD CAMERA |
| 9965 000 09060 | C.CABLE ASSY |
| 9965 000 09061 | DIFFUSER 4 |
| 9965 000 09062 | AC SERVO MOTOR |
| 9965 000 09063 | CYLINDER YDMAS6X40 |
| 9965 000 09064 | PIN 1 LOCATION |
| 9965 000 09065 | PIN 2 LOCATION |
| 9965 000 09066 | CYLINDER PBDAS6X40 |
| 9965 000 09067 | CE: SENSOR, 1-2 LOCATE |
| 9965 000 09068 | AC SERVO MOTOR |
| 9965 000 09069 | CYLINDER PBSA 10X5 |
| 9965 000 09070 | FAN MOTOR ASSY |
| 9965 000 09071 | TRANSFORMER 1 ASSY |
| 9965 000 09072 | SYSTEM UNIT ASSY |
| 9965 000 09074 | CAPACITOR |
| 9965 000 09075 | MOTHER BOARD ASSY |
| 9965 000 09076 | HARNESS |
| 9965 000 09077 | HARNESS |
| 9965 000 09078 | HARNESS |
| 9965 000 09079 | HARNESS |
| 9965 000 09080 | SERVO BOARD ASSY |
| 9965 000 09081 | CD-ROM DRIVE |
| 9965 000 09082 | APPL BOARD ASSY |
| 9965 000 09083 | D-POWER ASSY |
| 9965 000 09084 | FLASH DISK 256MB |
| 9965 000 09085 | FLASH BOARD ASSY |
| 9965 000 09086 | SW POWER DC5 |
| 9965 000 09087 | SW POWER DC12 |
| 9965 000 09088 | LENS 50S |
| 9965 000 09090 | S.LIGHT MAIN ASSY |
| 9965 000 09091 | S.LIGHT COAX ASSY |
| 9965 000 09092 | LED DRIVER BOARD |
| 9965 000 09093 | SENSOR RECEIVER |
| 9965 000 09094 | TOOL,E-RING |
| 9965 000 09095 | TOOL,HOOK |
| 9965 000 09097 | L VALVE ASSY |
| 9965 000 09098 | R VALVE ASSY |
| 9965 000 09099 | BELT, N AXIS |
| 9965 000 09100 | PULLEY,  SHFT N |
| 9965 000 09101 | PULLEY, N ASSY |
| 9965 000 09102 | PINION, Z AXIS |
| 9965 000 09103 | DAMPER 35 ASSY |
| 9965 000 09104 | DAMPER 43 ASSY |
| 9965 000 09105 | DAMPER 125 ASSY |
| 9965 000 09228 | HARNESS HNS5-4(PI Z1R1W) |
| 9965 000 09229 | HARNESS HNS5-2 (PI, RW) |
| 9965 000 09230 | HARNESS HNS5-1 (PI, XYZ) |
| 9965 000 09233 | HARNESS HNS5-4(Z1,Z2,W) |
| 9965 000 09235 | HARNESS HNS1-4 |
| 9965 000 09236 | HARNESS 1-3 |
| 9965 000 09495 | POWER SUPPLY |
| 9965 000 09497 | COAXIAL LIGHT ASSY |
| 9965 000 09498 | MAIN LIGHT ASSY |
| 9965 000 09499 | MAIN LIGHT ASSY |
| 9965 000 09595 | VALVE |
| 9965 000 09596 | CYLINDER ASSY |
| 9965 000 09600 | MAIN LIGHT ASSY |
| 9965 000 09601 | SPEED CONTROLLER |
| 9965 000 09602 | DIFFUSER 2 |
| 9965 000 09636 | DIFFUSER 1 |
| 9965 000 09637 | CAMERA |
| 9965 000 09831 | MULTI CAMERA FOV35 |
| 9965 000 09832 | VALVE |
| 9965 000 09833 | VALVE FES20 CLAMP |
| 9965 000 09855 | LENS |
| 9965 000 09856 | SIDE LIGHT ASSY (P.C.B) |
| 9965 000 09872 | CABLE CAMERA ASSY |
| 9965 000 09875 | LIGHT MAIN BOARD ASSY |
| 9965 000 09879 | SERVO MOTOR |
| 9965 000 09880 | GUIDE |
| 9965 000 10329 | COVER 9-1 REAR |
| 9965 000 10330 | COVER 9-1 ITF FRONT/REAR |
| 9965 000 10331 | COVER 9-1 FRONT |
| 9965 000 10332 | COVER 9-1RL (ATS) |
| 9965 000 10333 | COVER 9-1RR |
| 9965 000 10334 | COVER 9-1RR (H-ATS) |
| 9965 000 10335 | COVER 9-1RL (H-ATS) |
| 9965 000 10336 | HARNESS 1-14 (J43) |
| 9965 000 10337 | HARNESS 1-15 (J44) |
| 9965 000 10338 | HARNESS 4-6 (J18) |
| 9965 000 10339 | HARNESS 4-7 (J115) |
| 9965 000 10340 | HARNESS 5-8 (J128) |
| 9965 000 10341 | HARNESS 6-3 (J143) |
| 9965 000 10342 | HARNESS (J144) |
| 9965 000 10343 | HARNESS 6-5 (J145) |
| 9965 000 10344 | HARNESS 6-8 (J149) |
| 9965 000 10345 | HARNESS 2-11 (J171) |
| 9965 000 10346 | HARNESS (J114) |
| 9965 000 10347 | HARNESS (J125) |
| 9965 000 10348 | HARNESS (J136) |
| 9965 000 10349 | HARNESS (J146/147/148) |
| 9965 000 10350 | HARNESS (J130) |
| 9965 000 10351 | HARNESS (172) |
| 9965 000 10352 | HARNESS (J173) |
| 9965 000 10353 | CAMERA CABLE L=6M |
| 9965 000 10354 | CAMERA CABLE L=1.7M |
| 9965 000 10355 | GUIDE (445) |
| 9965 000 10356 | GUIDE (385) |
| 9965 000 10357 | GUIDE (250) |
| 9965 000 10358 | SENSOR ASSY |
| 9965 000 10359 | HARNESS |
| 9965 000 10360 | NEEDLE CLEANER ASSY |
| 9965 000 10361 | ADJUST JIG 1 |
| 9965 000 10362 | ADJUST JIG 2 |
| 9965 000 10363 | ADJUST JIG 3 |
| 9965 000 10364 | TOOL WIRE ( PIN PUSH) |
| 9965 000 10365 | SYRINGE OIL |
| 9965 000 10366 | CLEANING KIT |
| 9965 000 10367 | EJECTOR |
| 9965 000 10369 | FUSE |
| 9965 000 10370 | CABLE VGA MONITOR |
| 9965 000 10371 | PUSH-UP PIN ASSY |
| 9965 000 10372 | JOINT CYLINDER |
| 9965 000 10373 | PULLEY CONVEYOR |
| 9965 000 10374 | BELT |
| 9965 000 10375 | CONVEYOR COLLAR |
| 9965 000 10376 | TOOL, PIN EXTRACTOR ASSY |
| 9965 000 10377 | TRANSMITTER FEEDER |
| 9965 000 10378 | SENSOR FEEDER FLOATING |
| 9965 000 10379 | FEEDER FLOATING SENDER |
| 9965 000 10381 | HARNESS |
| 9965 000 10392 | HARNESS POWER HEADI/O |
| 9965 000 10393 | HARNESS ,CMN HEAD (J114) |
| 9965 000 10394 | HARNESS ,PI (J128) |
| 9965 000 10395 | HARNESS ,PI N(J130) |
| 9965 000 10396 | HARNESS ,MO Z1 Z2 (J144) |
| 9965 000 10397 | HARNESS ,ZRNM (J146/J147 |
| 9965 000 10398 | HARNESS ,OT HEAD (J172) |
| 9965 000 10402 | VALVE |
| 9965 000 10403 | AC SERVO MOTOR |
| 9965 000 10404 | AC SERVO MOTOR |
| 9965 000 10405 | HOLDER BEARING |
| 9965 000 10406 | HARNESS DUMP |
| 9965 000 10461 | VALVE:040M8AJ1-7 |
| 9965 000 10462 | SCREW BALL X-AXIS |
| 9965 000 10463 | X-AXIS GUIDE SET |
| 9965 000 10464 | CABLE,DUCT |
| 9965 000 10465 | TAPE, X DUCT |
| 9965 000 10466 | TAPE 2, X DUCT |
| 9965 000 10467 | TAPE 3,X DUCT |
| 9965 000 10468 | COUPLING,X-AXIS :LCD |
| 9965 000 10469 | BRG. |
| 9965 000 10470 | SUPPORT BRG. |
| 9965 000 10471 | AC SERVO MOTOR |
| 9965 000 10472 | SPRING |
| 9965 000 10473 | FAN MOTOR ASSY |
| 9965 000 10474 | PNP CHANGER ASSY |
| 9965 000 10475 | GUIDE 1 T-AXIS |
| 9965 000 10476 | DUCT |
| 9965 000 10477 | BELT SHAFT |
| 9965 000 10478 | GUIDE 3 T-AXIS |
| 9965 000 10479 | BELT |
| 9965 000 10480 | NAIL,PLATE |
| 9965 000 10481 | SENSOR,1-2 ASSY |
| 9965 000 10482 | SENSOR,1-2 |
| 9965 000 10483 | GUIDE |
| 9965 000 10484 | Y AXIS GUIDE SET |
| 9965 000 10485 | SCREW BALL Y-AXIS |
| 9965 000 10486 | TAPE 1,Y DUCT CABLE |
| 9965 000 10487 | TAPE 2,Y DUCT CABLE |
| 9965 000 10488 | GUIDE,HARNESS |
| 9965 000 10489 | AC SERVO MOTOR |
| 9965 000 10490 | TAPE, Y AXIS |
| 9965 000 10491 | DRIVER BOARD ASSY |
| 9965 000 10492 | CAP1 |
| 9965 000 10493 | HNS.PWM/FDBK A |
| 9965 000 10494 | FAN MOTOR |
| 9965 000 10496 | POWER TRANSFORMER |
| 9965 000 10505 | PULLEY 2 |
| 9965 000 10507 | SCREW,SET |
| 9965 000 10508 | BRG.,3 |
| 9965 000 10509 | CIRCLIP(ISTW-10) |
| 9965 000 10510 | BALL SCREW F-CONV. |
| 9965 000 10511 | SPLINE |
| 9965 000 10512 | PULLEY,CONV. ASSY |
| 9965 000 10513 | BELT 2 PULLEY (L) |
| 9965 000 10514 | BELT 2 PULLEY (M) |
| 9965 000 10515 | DUST BOX |
| 9965 000 10516 | BALL SCREW M-CONV. |
| 9965 000 10517 | BELT 2 |
| 9965 000 10518 | PULLEY,1 |
| 9965 000 10520 | GUIDE 1 |
| 9965 000 10521 | GUIDE 3 |
| 9965 000 10522 | GUIDE 4 |
| 9965 000 10523 | GUIDE |
| 9965 000 10524 | CYLINDER : PBSA6X10 |
| 9965 000 10525 | GUIDE |
| 9965 000 10526 | GUIDE |
| 9965 000 10527 | PULLEY |
| 9965 000 10528 | HANDLE |
| 9965 000 10529 | SHAFT 3 |
| 9965 000 10530 | BELT 1,PULLEY |
| 9965 000 10531 | BELT 1,PULLEY |
| 9965 000 10532 | LEVER,CLAMP |
| 9965 000 10534 | DUST BOX |
| 9965 000 10535 | S/F BOARD ASSY |
| 9965 000 10536 | SENSOR,S(L=500) |
| 9965 000 10537 | FOCUS ADJUSTER |
| 9965 000 10538 | NAIL,PLATE |
| 9965 000 10539 | NEEDLE ASSY. |
| 9965 000 10927 | SENSOR HEAD ASSY |
| 9965 000 10928 | SHAFT HEAD SUB ASSY |
| 9965 000 10929 | SHAFT HEAD SUB ASSY |
| 9965 000 10930 | SHAFT HEAD SUB ASSY |
| 9965 000 10931 | COVER 19 |
| 9965 000 10933 | FUSE 10A QF11 |
| 9965 000 10934 | FUSE 6.3A QF11A |
| 9965 000 10945 | CONNECTION BOARD ASSY |
| 9965 000 11066 | MOLYKOTE 6169 GREASE |
| 9965 000 11067 | I/O BOARD CORE ASSY |
| 9965 000 11068 | BLOCK and SHAFT ASSY |
| 9965 000 11069 | MAIN COVER |
| 9965 000 12058 | LOCK NUT |
| 9965 000 12059 | CATCH MAGNET |
| 9965 000 15017 | LAM I/F BOARD ASSY |
| 9965 000 15020 | BOARD, VICS 2000 |
| 9965 000 15028 | SERVO BOARD |
| 9965 000 15029 | DRIVER BOARD |
| 9965 000 15030 | SYSTENBOARD PCB |
| 9965 000 15031 | DRIVERBOARD |
| 9965 000 15385 | BELT, HEAD |
| 9965 000 15405 | SWITCHER BOARD ASSY |
| 9965 000 15407 | HNS, SWITCHER BRD (J261) |
| 9965 000 15426 | HNS, SWITCHER BRD (J262) |
| 9965 000 15427 | HNS, SWITCHER BRD (J212) |
| 9965 000 15428 | HNS, SWITCHER BRD (J213) |
| 9965 000 15432 | HOLDER, BRG |
| 9965 000 15822 | FES20 INTERF. BOARD |
| 9965 000 16748 | DAMPER 14 ASSY |
| 9965 000 16791 | DAMPER 110 ASSY |
| 9965 000 16792 | DAMPER 105 ASSY |
| 9965 000 16793 | GUIDE, STEEL |
| 9965 000 16794 | GUIDE, STEEL |
| 9965 000 16795 | GUIDE, STEEL |
| 9965 000 16796 | COVER |
| 9965 000 16800 | BLOCK, STOPPER |
| 9965 000 16801 | SENSOR ASSY |
| 9965 000 16802 | SENSOR STAY |
| 9965 000 16803 | GREASE |
| 9965 000 17022 | VACUUM PAD |
| 9965 000 17023 | VACUUM PAD ASSY |
| 9965 000 17024 | VACUUM GENERATOR |
| 9965 000 17025 | VALVE ASSY (4 VALVES) |
| 9965 000 17026 | VACUUM SENSOR HARNESS |
| 9965 000 17101 | NUT |
| 9965 000 17104 | BOLT |
| 9965 000 17136 | PRINTED CIRCUIT |
| 9965 000 17607 | NOZZLE 77A |
| 9965 000 23232 | MARKER PIN ASSY L |
| 9965 000 23233 | MARKER PIN ASSY R |