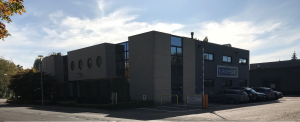 Europe-SMT is specialized in supply of new and pre-owned SMD machinery, nozzles, feeders, refurbishment, service and spare parts. We are specialized in Yamaha, KNS, Assembleon and Philips equipment. Whether you are thinking of selling your Yamaha, KNS, Assembléon and Philips equipment, or want to purchase it pre-owned or new, you can count on us. With our expertise you will always find the equipment that is tailored to your specific needs as well as your budget.

Technical service: To keep your machines competitive for years to come our services department offers maintenance contracts and repairs on-site. We also still support the out of service range equipment.
We are preferred partner for a complete service of all your Yamaha, KNS, Assembléon and Philips needs, for both new and older equipment.
What can we do for you
Our staff is at your service with high quality advise so you can find the best solution to maximize your investment.
Our financial experts can assist you with financing and leasing solutions.
We provide on-site services to help you set up your equipment in the best possible way. Please have a careful look at our "products" outlining which machines and products we service Worldwide.
In our headquarters in Belgium, we are fully equipped to not only simulate your production process, but also to run an actual production test. This means that your machines are ready to go once they arrive at your facility.In our 2.500 sq. ft. in-house training center your engineers can receive training on the most recent features of your equipment.
Our technicians support the installation of your new equipment on-site at your facilities and will assist you with
your first production run at your factory, both in person or through telephone support.